From Jesus Lives by Sarah Young
Emptiness
Come to Me with your aching emptiness. Take time with Me so I can fill you with Joy in My Presence. I crafted you as a dependent being, needing many resources outside yourself—air, food, water, shelter, clothing, and so on. Mankind has long recognized these basic needs. However, even when such needs are fully met, there is something vital missing: a living relationship with Me. I am the only One who can satisfy your soul-hunger. Open your heart and soul to Me, and let the joyous abundance of My Presence flow into you.
Since I am the same yesterday and today and forever, there could never be a time when you might find Me lacking. It is crucial not only to know this truth but also to believe it wholeheartedly. Whenever you are feeling empty, come boldly to My throne of grace. Pour out your heart to Me and allow Me to help you. Confess not only your neediness but also the idolatrous ways you have tried to satisfy your needs. Cooperate with Me as I cleanse your heart of idols. Then, lift up empty hands of faith to receive all that I have for you. Thus you can enjoy many blessings even while living in a deeply fallen world. This is a mere foretaste of the endless pleasures I have reserved for you in paradise.
Order your own copy of Jesus Lives by Sarah Young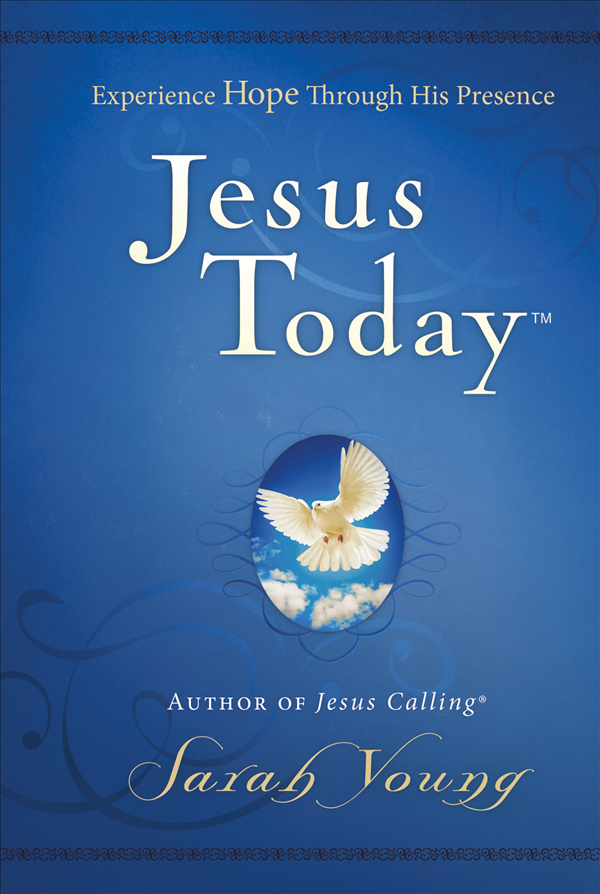 Experience Hope Through Jesus
Written in the same style as Jesus Calling®, Jesus Today™contains all-new devotions for a hope-filled walk with God. Born out of missionary Sarah Young's own trials, Jesus Today shows that hope shines brightest in adversity. Grow in grace, hear from God, and walk with Jesus Today.