From Jesus Lives by Sarah Young
Desiring Him
You will seek Me and find Me when you seek Me with all your heart. I know the full extent of your weaknesses, and I realize that seeking Me wholeheartedly requires massive, sustained effort. I understand the brokenness within you and all around you. You are easily distracted by this disjointed world and by your restless thoughts. I don't expect perfection in your pursuit of Me; it's not about that at all. It is the effort itself that pleases Me-seeking Me even though it's so hard.
Actually, the strenuousness of this pursuit blesses you! As you strive to find Me in your moments, your focus is on Me. While you plow your way toward Me through countless distractions, your awareness of Me increases. Even if you don't feel close to Me, you find yourself communicating with Me. So there is a sense in which your efforts to find Me are self-fulfilling: I am richly present in your striving. As a result, you feel more alive-more solid and real-when you are actively pursuing Me.
Your willingness to pour yourself into this quest delights My heart. This challenging journey is all about perseverance. As long as you continue seeking Me, you are on the right path. My Presence continually moves.
Order your own copy of Jesus Lives by Sarah Young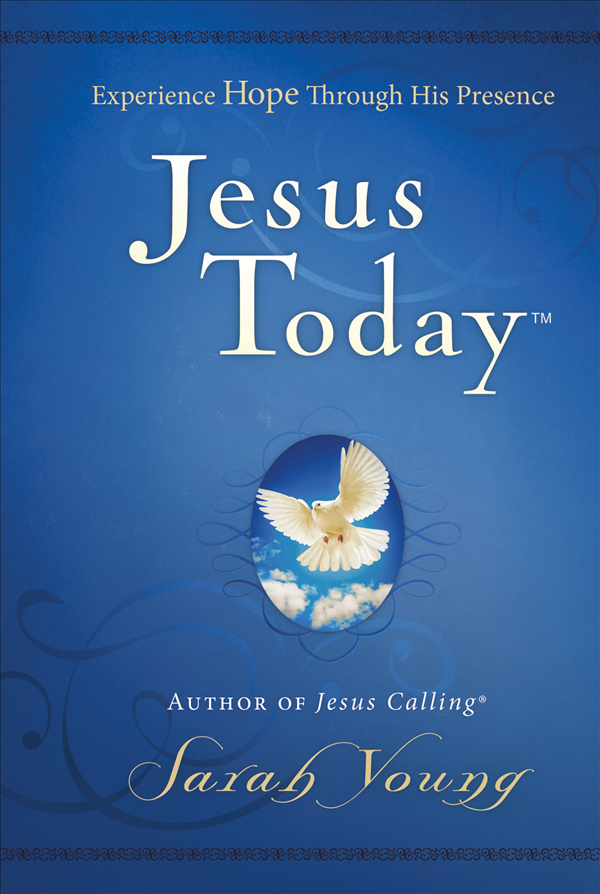 Experience Hope Through Jesus
Written in the same style as Jesus Calling®, Jesus Today™contains all-new devotions for a hope-filled walk with God. Born out of missionary Sarah Young's own trials, Jesus Today shows that hope shines brightest in adversity. Grow in grace, hear from God, and walk with Jesus Today.