From Jesus Calling® by Sarah Young
MEET YOU in the stillness of your soul. It is there that I seek to commune with you. A person who is open to My Presence is exceedingly precious to Me. My eyes search to and fro throughout the earth, looking for one whose heart is seeking Me. I see you trying to find Me; our mutual search results in joyful fulfillment.
Stillness of soul is increasingly rare in this world addicted to speed and noise. I am pleased with your desire to create a quiet space where you and I can meet. Don't be discouraged by the difficulty of achieving this goal. I monitor all your efforts and am blessed by each of your attempts to seek My Face.
Zechariah 2:13; 2 Chronicles 16:9 (nkjv); Psalms 23:2-3 (nkjv)
Order your own copy of Jesus Calling® by Sarah Young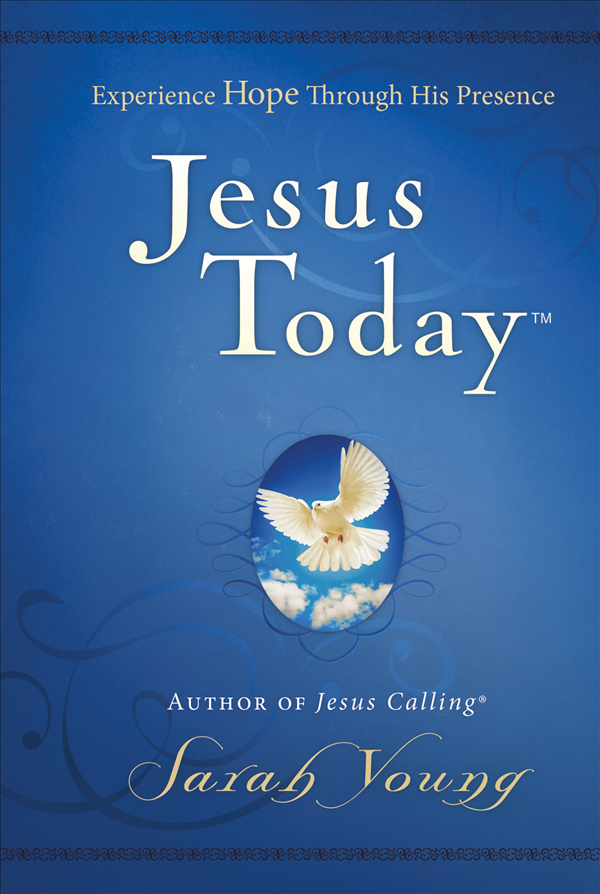 Experience Hope Through Jesus
Written in the same style as Jesus Calling®, Jesus Today™contains all-new devotions for a hope-filled walk with God. Born out of missionary Sarah Young's own trials, Jesus Today shows that hope shines brightest in adversity. Grow in grace, hear from God, and walk with Jesus Today.