From This is Love by Max Lucado
His Resurrected Body
Jesus appeared to the followers in a flesh-and-bone body: "A spirit does not have flesh and bones as you see that I have" (Luke 24:39 NASB). His resurrected body was a real body, real enough to walk on the road to Emmaus, to be mistaken for that of a gardener, to swallow fish at breakfast.
In the same breath, Jesus' real body was really different. The Emmaus disciples didn't recognize him, and walls didn't stop him. Mark tried to describe the new look and settled for "[Jesus] appeared in another form" (Mark 16:12 NKJV). While his body was the same, it was better; it was glorified. It was a heavenly body. )
And I can't find the passage that says he shed it. He ascended in it. "He was lifted up while they were looking on, and a cloud received Him out of their sight" (Acts 1:9 NASB). He will return in it. The angel told the followers, "This Jesus, who has been taken up from you into heaven, will come in just the same way as you have watched Him go into heaven" (Acts 1:11 NASB).
The God-man is still both. The hands that blessed the bread of the boy now bless the prayers of the millions. And the mouth that commissions angels is the mouth that kissed children. ) You know what this means? The greatest force in the cosmos understands and intercedes for you. "We have an Advocate with the Father, Jesus Christ the righteous" (1 John 2:1 NASB).
Order your own copy of This is Love by Max Lucado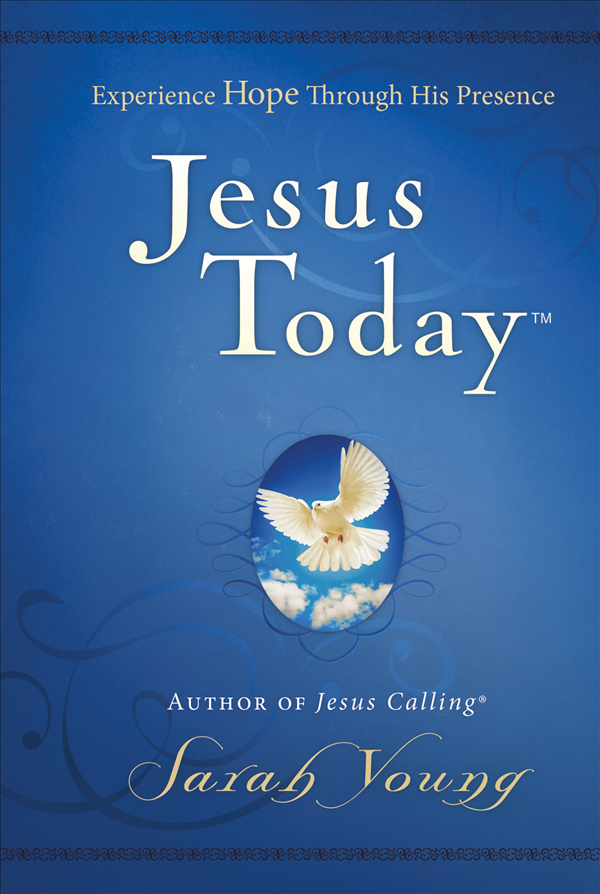 Experience Hope Through Jesus
Written in the same style as Jesus Calling®, Jesus Today™contains all-new devotions for a hope-filled walk with God. Born out of missionary Sarah Young's own trials, Jesus Today shows that hope shines brightest in adversity. Grow in grace, hear from God, and walk with Jesus Today.