From More Than a Bucket List
FIGHT FOR LOVE
Throughout history, there have been heroes and warriors of every nation and creed, but no one fought harder for love—and won—than Jesus Christ.
Even when loving rebellious, self-centered, and hateful people shifted from frustrating to deadly, Jesus never quit. He fought, died, and rose again—because of love. But it wasn't just any love. It was a higher love—an absurd, illogical, crazy love not common to this world.
It's that kind of love we're going for. Bring that love to mind when you are tempted to give up on a difficult person, relationship, job, church, or calling. Pursue love. Make love a habit. Fight to see it rise again.
Order your own copy of More Than a Bucket List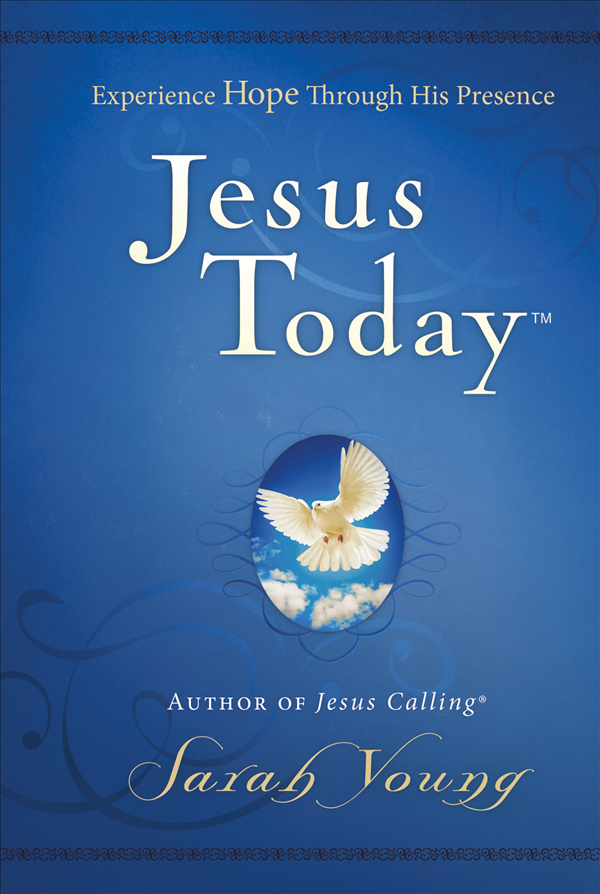 Experience Hope Through Jesus
Written in the same style as Jesus Calling®, Jesus Today™contains all-new devotions for a hope-filled walk with God. Born out of missionary Sarah Young's own trials, Jesus Today shows that hope shines brightest in adversity. Grow in grace, hear from God, and walk with Jesus Today.