From In God We Still Trust by Dr. Richard G. Lee
No prophecy of Scripture is of any private interpretation, for prophecy never came by the will of man, but holy men of God spoke as they were moved by the Holy Spirit.
– 2 Peter 1:20–21
Guard Against False Teachers
In his second epistle Peter warned believers about the false teachers whose heresies could seduce them into erroneous beliefs and immoral practices. He stressed the need for diligent study of God's Word if they were to grow in the grace and knowledge of Jesus Christ. That knowledge— the preventative as well as the antidote for spiritual error—comes only from the infallible Word of God, penned by men, but authored by the Holy Spirit.
The apostle also urged his readers to keep a close watch over their personal lives. The false teachers were sensual, arrogant, greedy, and covetous, whereas the Christian life demands the pursuit of godliness, virtue, patience, and brotherly kindness. Benjamin Franklin had a similar warning for his fellow citizens: "A great empire, like a great cake, is most easily diminished from its edges." We in America today would do well to remember Franklin's warning to guard the core principles of this nation. We are a nation that has, throughout our history, stood united in principle and purpose. If America is to continue to stand for that which is right, it is incumbent upon her citizens to stand together in strength, virtue, and kindness.
Patriot's Prayer
Lord God, thank You for Your Word of truth. And, Holy Spirit, guard my life from heresies and error. Remind me that my strength lies in hiding Your Word in my heart that I may not sin against You.
Patriot's Promise
"Your word is a lamp to my feet and a light to my path" (Psalm 119:105).
Order your own copy of In God We Still Trust by Dr. Richard G. Lee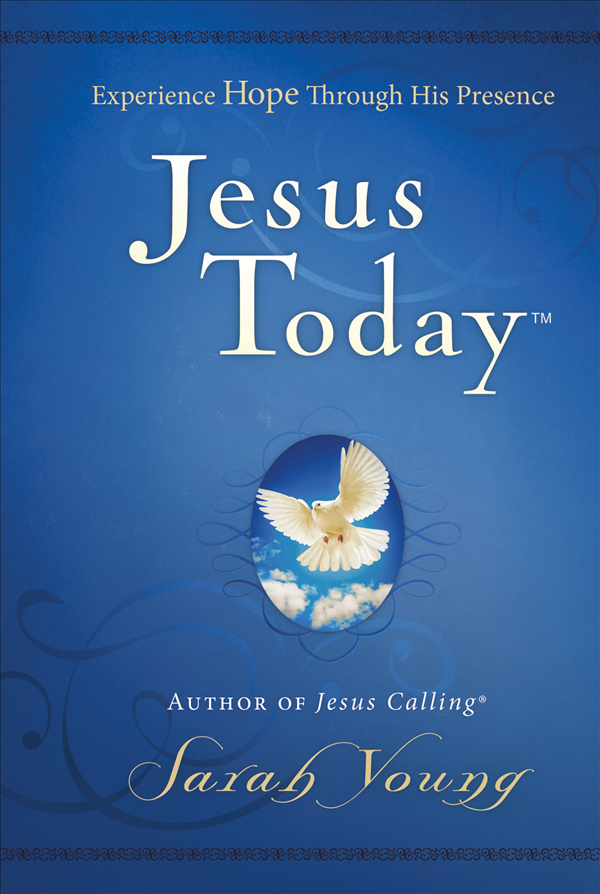 Experience Hope Through Jesus
Written in the same style as Jesus Calling®, Jesus Today™contains all-new devotions for a hope-filled walk with God. Born out of missionary Sarah Young's own trials, Jesus Today shows that hope shines brightest in adversity. Grow in grace, hear from God, and walk with Jesus Today.