From Jesus Today by Sarah Young
Trust in Me forever, for I am the Rock eternal. It is easy to trust Me for a while—especially when things are going well in your life. But I am calling you to trust in Me at all times, no matter what is happening. I understand what a difficult assignment this is, and I know that you will sometimes fail in this venture. But I continue to love you perfectly even when you don't succeed. Let this assurance of My unfailing Love draw you back to Me—back to trusting Me.
Though your trust is imperfect and unsteady, I am the Rock eternal—absolutely steady and unchanging. You can rely on Me! When your walk through this world feels wobbly, remember that I am your Rock. I always provide a stable place for you to stand. I can easily bear all your weight, including the weight of your problems. So come to Me when you are feeling heavy laden with worries. I invite you to lean on
Me—trusting Me with all your heart and mind.
Trust in the Lord forever, for the Lord, the Lord, is the Rock eternal. —Isaiah 26:4
"Come to Me, all you who labor and are heavy laden, and I will give you rest." —Matthew 11:28 NKJV
Lean on, trust in, and be confident in the Lord with all your heart and mind and do not rely on your own insight or understanding. —Proverbs 3:5 AMP
Order your own copy of Jesus Today by Sarah Young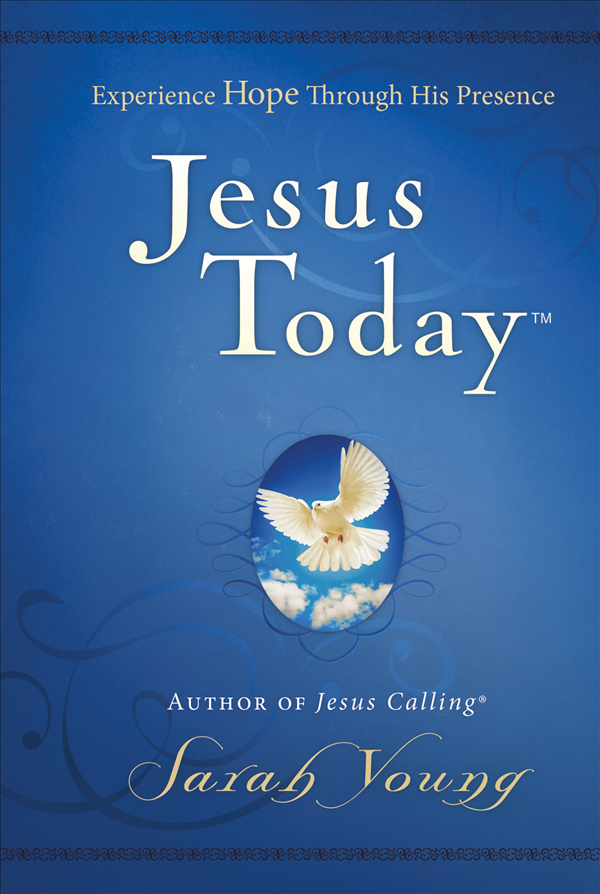 Experience Hope Through Jesus
Written in the same style as Jesus Calling®, Jesus Today™contains all-new devotions for a hope-filled walk with God. Born out of missionary Sarah Young's own trials, Jesus Today shows that hope shines brightest in adversity. Grow in grace, hear from God, and walk with Jesus Today.