From Good Morning, Lord, by Sheila Walsh
Today I will appreciate your touches of compassion and grace in my own life.
Hers is an amazing story! While those five words could be said about many women in the Bible—perhaps every woman—I want to spend some time today revisiting Mary Magdalene's story. We don't know a lot about her life before she met Jesus. We do know that, at that point, she was possessed by seven demons, each of which Jesus cast out of her. But before that powerful touch of grace, imagine what it was like to be taken over by the prince of darkness and his twisted cohorts. What relentless agony of soul and spirit! Mary must have felt there was no way out of the nightmare that was her life. Thankfully, Jesus rescued Mary from the kingdom of darkness and put her feet on a path right beside his.
Blessed by Jesus' gracious act of deliverance, the healed and whole Mary traveled with him and his disciples. She saw miracles performed and lives transformed—and she saw Jesus handed over to the soldiers and nailed to a cross on Calvary. Mary watched as Joseph of Arimathea wrapped Jesus' body in clean linens, laid him inside a tomb, and rolled a stone in front of the entrance. Then, before dawn, Mary was back at the garden tomb with spices to anoint the broken body of Jesus—but the stone had been rolled away! The body was missing! Panicked, Mary ran to find Peter and John, and together the three hurried to the tomb. The weeping Mary stayed there after the two returned to the other disciples. That was when she heard her name: "Mary." The resurrected Jesus chose to show himself first to Mary. He appeared before the very person who had been tormented by the legions of hell. She was the first to see that Satan, her enemy, was defeated and that Jesus her Lord held the keys to life and death.
Order your own copy of Good Morning, Lord, by Sheila Walsh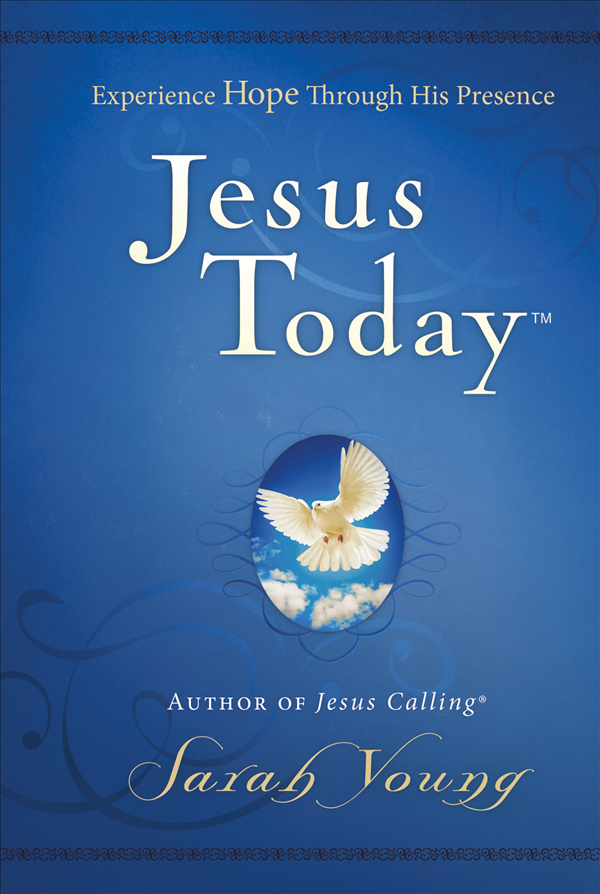 Experience Hope Through Jesus
Written in the same style as Jesus Calling®, Jesus Today™contains all-new devotions for a hope-filled walk with God. Born out of missionary Sarah Young's own trials, Jesus Today shows that hope shines brightest in adversity. Grow in grace, hear from God, and walk with Jesus Today.