From Jesus Today, by Sarah Young
I have good plans for you: I offer you hope and a future. Many people fear the future, but ultimately yours is glorious—beyond anything you can imagine! Knowing that you are on your way to heaven is immensely important for your well-being. This knowledge can help you every day, every moment of your life.
Though your residence in paradise is in the future, heavenly Light transcends time and shines upon you even in the present. Because I paid the penalty for your sins, I am your Hope—and I will never let you down. No matter what is happening in your life, it is still realistic to hope in Me. If you persist in trusting Me no matter what, you will again praise Me for the help of My Presence. Moreover, you can anticipate, via faith, the blessing that is ahead of you and start praising Me even in the dark. As you keep looking to Me in hope, My heavenly Light shines more brightly in your heart. This is the Light of the knowledge of My Glory!
"For I know the plans I have for you," declares the Lord, "plans to prosper you and not to harm you, plans to give you hope and a future." —Jeremiah 29:11
Why are you in despair, O my soul? And why have you become disturbed within me? Hope in God, for I shall again praise Him for the help of His presence. —Psalm 42:5 NASB
It is the God who commanded light to shine out of darkness, who has shone in our hearts to give the light of the knowledge of the glory of God in the face of Jesus Christ. —2 Corinthians 4:6 NKJV
Order your own copy of Jesus Today, by Sarah Young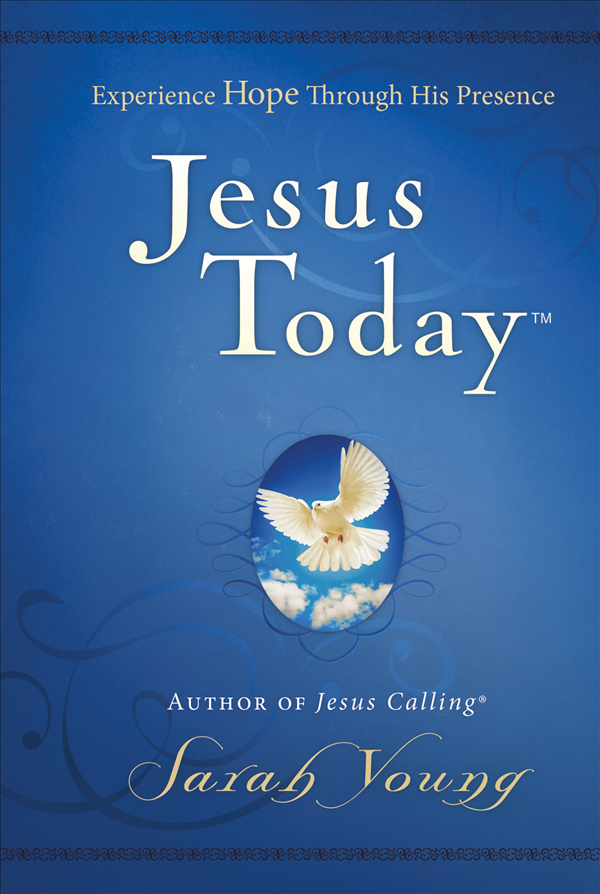 Experience Hope Through Jesus
Written in the same style as Jesus Calling®, Jesus Today™contains all-new devotions for a hope-filled walk with God. Born out of missionary Sarah Young's own trials, Jesus Today shows that hope shines brightest in adversity. Grow in grace, hear from God, and walk with Jesus Today.