From Jesus Calling® by Sarah Young
OPEN YOUR HANDS and your heart to receive this day as a precious gift from Me. I begin each day with a sunrise, announcing My radiant Presence. By the time you rise from your bed, I have already prepared the way before you. I eagerly await your first conscious thought. I rejoice when you glance My way.
Bring Me the gift of thanksgiving, which opens your heart to rich communion with Me. Because I am God, from whom all blessings flow, thankfulness is the best way to draw near Me. Sing praise songs to Me; tell of My wondrous works. Remember that I take great delight in you; I rejoice over you with singing.
Psalm 118:24; Psalm 95:2; Zephaniah 3:17
Order your own copy of Jesus Calling® by Sarah Young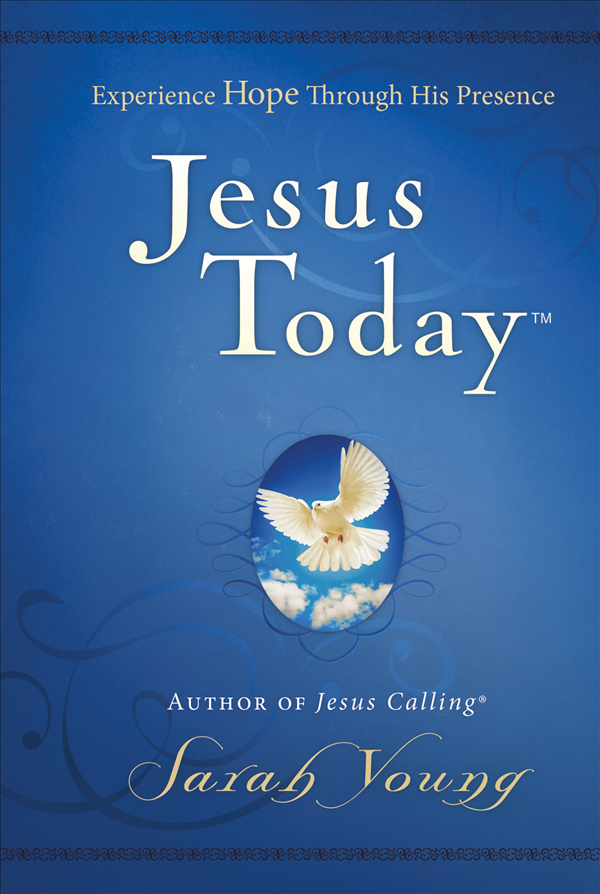 Experience Hope Through Jesus
Written in the same style as Jesus Calling®, Jesus Today™contains all-new devotions for a hope-filled walk with God. Born out of missionary Sarah Young's own trials, Jesus Today shows that hope shines brightest in adversity. Grow in grace, hear from God, and walk with Jesus Today.