From A Jane Austen Devotional
Christ's Unconditional Love
"[Our daughters] have none of them much to recommend them,'' replied [Mr. Bennet]; "they are all silly and ignorant like other girls; but Lizzy has something more of quickness than her sisters.''
"Mr. Bennet, how can you abuse your own children in such way? You take delight in vexing me. You have no compassion on my poor nerves.''
"You mistake me, my dear. I have a high respect for your nerves. They are my old friends. I have heard you mention them with consideration these twenty years at least.''
"Ah! you do not know what I suffer.''
"But I hope you will get over it, and live to see many young men of four thousand a year come into the neighbourhood.''
"It will be no use to us if twenty such should come, since you will not visit them.''
"Depend upon it, my dear, that when there are twenty I will visit
them all.''
Mr. Bennet was so odd a mixture of quick parts, sarcastic humour, reserve, and caprice, that the experience of three and twenty years had been insufficient to make his wife understand his character. Her mind was less difficult to develope. She was a woman of mean understanding, little information, and uncertain temper. When she was discontented, she fancied herself nervous. The business of her life was to get her daughters married; its solace was visiting and news.
—From Pride and Prejudice
Mrs. Bennet's ill breeding is on display from the onset of Pride and Prejudice. Noisy and foolish, she lacks even basic manners or social skills. Her single, driving life's focus—finding eligible husbands for her five daughters—is so exhaustive that over the course of the book she will succeed in driving away nearly every potential suitor.
Mrs. Bennet's intellectual shortcomings are in stark contrast to her husband's dry humor and quick wit. Twenty three years prior, Mr. Bennet chose to marry a silly but pretty wife, and it seems clear that he daily regrets his choice. To compensate for his unhappy marriage, he withdraws into his study and takes pleasure in books, teasing his wife, and indulging his sarcastic humor. His favoritism of smart, funny Lizzy only further elevates his superiority toward his wife and deepens the chasm between them.
Comical though it may be, Mr. Bennet's poorly executed role as patriarch runs counter to the Bible's directive to husbands: "Love your wives, as Christ loved the church and gave himself up for her. . . . He who loves his wife loves himself" (Ephesians 5:25, 28, emphasis added).
Jesus didn't wait until we deserved His love to give it to us. Instead, He committed to love us first. This required serious sacrifice—the same kind of sacrifice a husband and wife should commit to each other, even when the other is acting neither lovingly nor attractively.
Christ's example teaches us this: love is not first and foremost about finding our spouses physically, emotionally, or intellectually our equals. It is about the commitment to love . . . no matter what.
I will betroth you to me in faithfulness. And you shall know the Lord. – Hosea 2:20
Order your own copy of A Jane Austen Devotional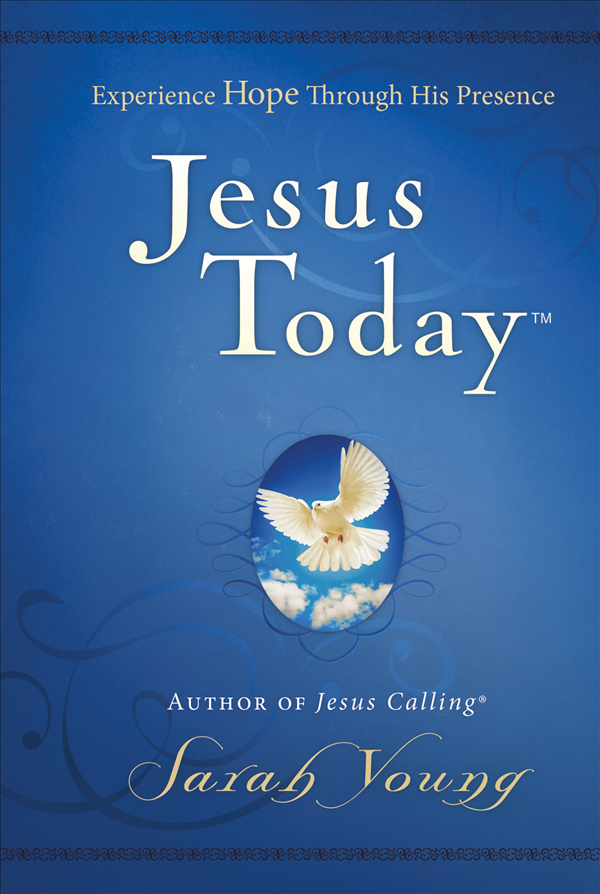 Experience Hope Through Jesus
Written in the same style as Jesus Calling®, Jesus Today™contains all-new devotions for a hope-filled walk with God. Born out of missionary Sarah Young's own trials, Jesus Today shows that hope shines brightest in adversity. Grow in grace, hear from God, and walk with Jesus Today.