From The Heavens Devotional by Kevin Hartnett
Unquestionably the most famous galactic star cluster in the heavens, the Pleiades form a glittering group of what appears to the naked eye to be six to ten closely spaced stars. A pair of binoculars or a small telescope, however, reveals dozens more icy blue, diamond-like stars. The Pleiades have been revered by many different cultures since antiquity. To the Greeks, they were the Seven Sisters. To medieval German farmers, they were a hen and her chicks. And to the modern-day Japanese, they are known as the "Subaru" and are used as the very recognizable logo on their namesake brand of cars. The beauty of the Pleiades simply can't be ignored or overlooked.
The Lord desires Christians be just as noticeable and just as compelling. If we let the truth of the gospel shine through our priorities, motives, words, and deeds, we will be lights into the spiritual darkness around us. Through our humble witness, we can lead people to wonder about and explore what makes us shine with hope. What a privilege to be ambassadors for Christ and to share the amazing good news: "But now the righteousness of God has been manifested apart from the law, although the Law and the Prophets bear witness to it—the righteousness of God through faith in Jesus Christ for all who believe. For there is no distinction: for all have sinned and fall short of the glory of God, and are justified by his grace as a gift, through the redemption that is in Christ Jesus, whom God put forward as a propitiation by his blood, to be received by faith" (Romans 3:21–25 ESV).
Now that's something that can't be ignored! What a great Savior! What a great salvation!
Those who are wise will shine like the brightness of the heavens, and those who lead many to righteousness, like the stars for ever and ever.– Daniel 12:3 NIV
Order your own copy of The Heavens Devotional by Kevin Hartnett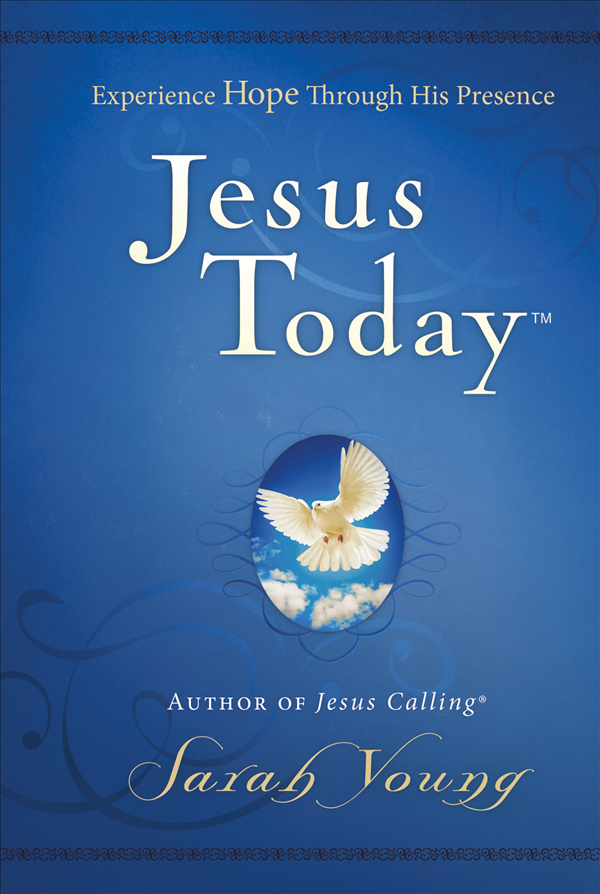 Experience Hope Through Jesus
Written in the same style as Jesus Calling®, Jesus Today™contains all-new devotions for a hope-filled walk with God. Born out of missionary Sarah Young's own trials, Jesus Today shows that hope shines brightest in adversity. Grow in grace, hear from God, and walk with Jesus Today.