From Jesus Today by Sarah Young
I always lead you forward. When youare going through hard times, you tend tolook back longingly at seasons when your life seemed easier, less complicated. You daydreamabout those simpler times—looking at themthrough rose-colored lenses. Even your prayersreflect this yearning to go back to earlier, easier circumstances. But this is not My way for you!
Because of the nature of time, there is only one direction to travel, and that is forward. Your life on earth is a journey—beginning at birth and ending at the gates of heaven. I am your Guide, and your responsibility is to follow Me wherever I lead. Sometimes I take you to places you would rather not go, but this is My prerogative as your Savior-God. I am also your Shepherd. I always lead you along the best possible path—no matter how painful or confusing it may be. When your path takes you through a dark valley and you are struggling, look to Me for help. Follow Me obediently, trusting Me in the midst of darkness and confusion. I am tenderly present with you each step of your journey. As you stay close to Me, I show you the way forward. Little by little, I turn your darkness into Light.
This [Jesus] spoke, signifying by what death [Peter] would glorify God. And when He had spoken this, He said to him, "Follow Me." —John 21:19 NKJV
The Lord is my shepherd, I shall not be in want. . . . Even though I walk through the valley of the shadow of death, I will fear no evil, for you are with me; your rod and your staff, they comfort me. —Psalm 23:1, 4
You, O Lord, keep my lamp burning; my God turns my darkness into light. —Psalm 18:28
Order your own copy of Jesus Today by Sarah Young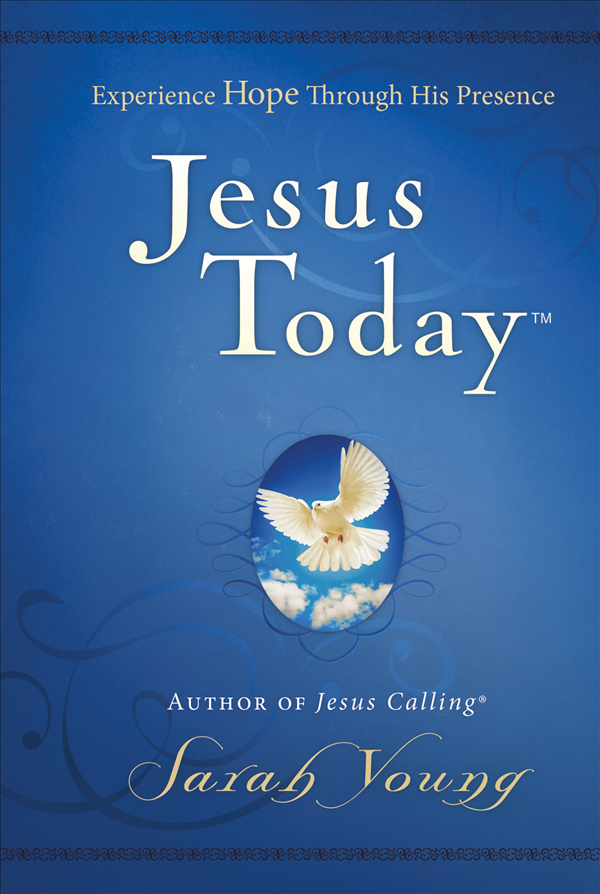 Experience Hope Through Jesus
Written in the same style as Jesus Calling®, Jesus Today™contains all-new devotions for a hope-filled walk with God. Born out of missionary Sarah Young's own trials, Jesus Today shows that hope shines brightest in adversity. Grow in grace, hear from God, and walk with Jesus Today.