From Sanctuary by Dr. David Jeremiah
Joy That Stays
I will see you again and your heart will rejoice, and your joy no one will take from you. – John 16:22
The joy of Christ doesn't go away. Have you noticed how easily earthly joy can leave? Have you discovered how simple it is for your gladness of today to become your sadness of tomorrow, for your sweetness of the morning to turn into the bitterness of the night? Have you discovered how the people you thought were your friends today can become your enemies tomorrow, the wisdom you thought was so great yesterday is foolishness today?
Nothing seems to be too stable in the world. You can't really count on much anymore. But the joy of Christ is a continual, never-ending, absolutely constant joy when we follow the principles of the Word of God. This joy survives all the difficult times in life. This joy is not hinged on happenings but on a Person.
In John 16:22, Jesus says, "Therefore you now have sorrow; but I will see you again and your heart will rejoice, and your joy no one will take from you." Isn't that something? Jesus says the joy He wants to give every one of His children is the kind of joy you don't have to lose. Nobody can take it away from you!
Order your own copy of Sanctuary by Dr. David Jeremiah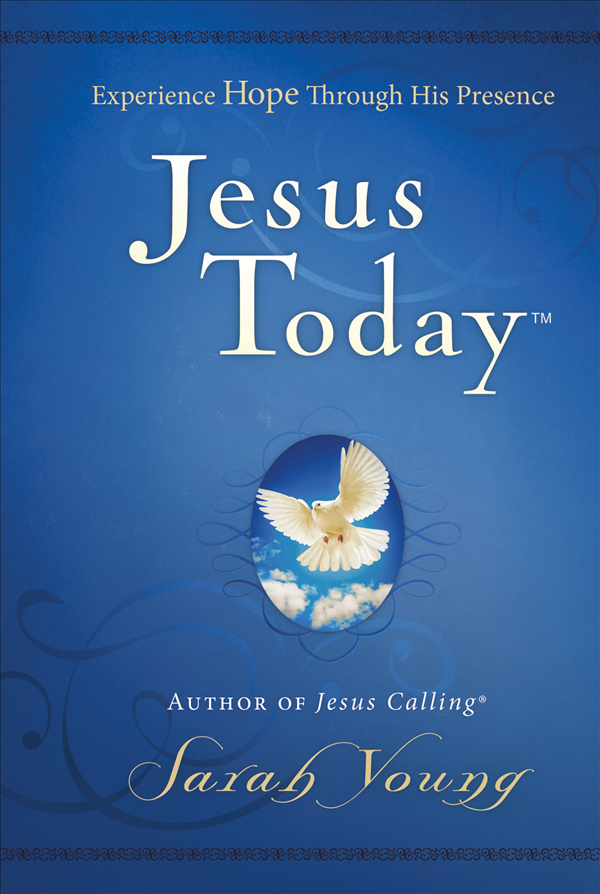 Experience Hope Through Jesus
Written in the same style as Jesus Calling®, Jesus Today™contains all-new devotions for a hope-filled walk with God. Born out of missionary Sarah Young's own trials, Jesus Today shows that hope shines brightest in adversity. Grow in grace, hear from God, and walk with Jesus Today.