From Wisdom for Each Day by Billy Graham
Fear Not!
There is no fear in love. But perfect love drives out fear. – 1 John 4:18
The world of Jesus' day was filled with fear. The Romans feared rebellion, and their subjects feared Rome's power. The Sadducees feared the Pharisees, and both were suspicious of the publicans. The hearts of people everywhere were filled with fear and distrust. Life was precarious, and above all, people feared death.
The world lives with fear even today. What is your fear? Do you fear the future? Do you fear life's burdens that sometimes seem almost overwhelming? Do you fear death? Most of us fear everything except God—yet it is God whom we should fear most of all!
Jesus can put an end to fear for all who trust in Him. "Do not be afraid, little flock" is a phrase typical of His teaching and preaching (Luke 12:32). He is the answer to any fear you have. After all, God's power is greater than the powers of evil, and "neither death nor life, neither angels nor demons, neither the present nor the future…nor anything else in all creation, will be able to separate us from the love of God that is in Christ Jesus our Lord" (Romans 8:38–39)
Order your own copy of Wisdom for Each Day by Billy Graham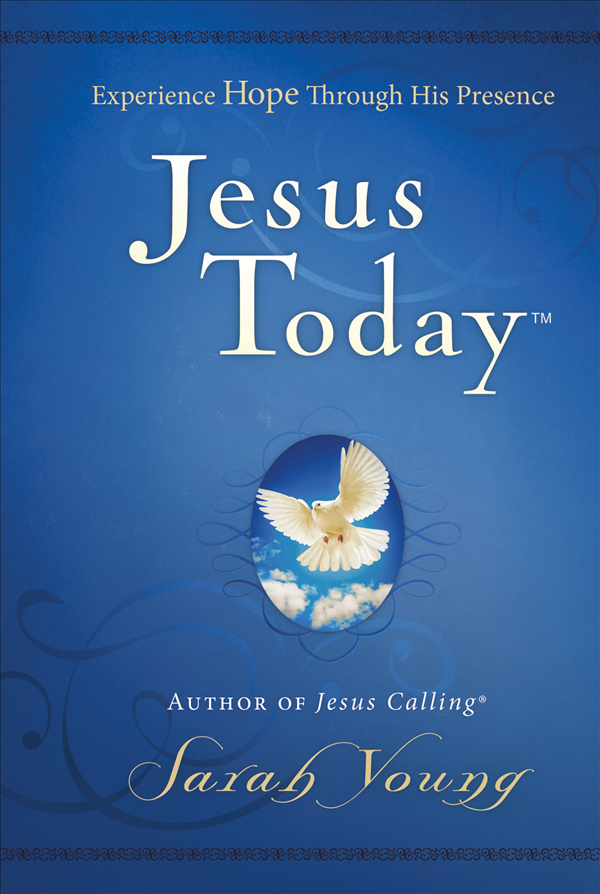 Experience Hope Through Jesus
Written in the same style as Jesus Calling®, Jesus Today™contains all-new devotions for a hope-filled walk with God. Born out of missionary Sarah Young's own trials, Jesus Today shows that hope shines brightest in adversity. Grow in grace, hear from God, and walk with Jesus Today.