From Lead Serve Love by Gregory Lang
GIVE SECOND CHANCES
You are not forgiven only once, but each and every time you repent of your sins. Be honest about your imperfections, and you will truly find reason to repent each and every day. And remember, just as you are imperfect, so are those around you. Forgive your neighbors as Jesus forgives you, as often as he forgives you. Give second chances.
Jesus answered, "I tell you, you must forgive him more than seven times. You must forgive him even if he does wrong to you seventy times seven."
–Matthew 18:22
When you are praying, if you are angry with someone, forgive him so that your Father in heaven will also forgive your sins.
–Mark 11:25
If he sins against you seven times in one day and says that he is sorry each time, forgive him.
–Luke 17:4
But now you should forgive him and comfort him to keep him from having too much sadness and giving up completely.
–2 Corinthians 2:7
Since he himself is weak, he is able to be gentle with those who do not understand and who are doing wrong things.
–Hebrews 5:2
©2011 by Gregory E. Lang
From Lead Serve Love by Gregory Lang
Order your own copy of Lead Serve Love by Gregory Lang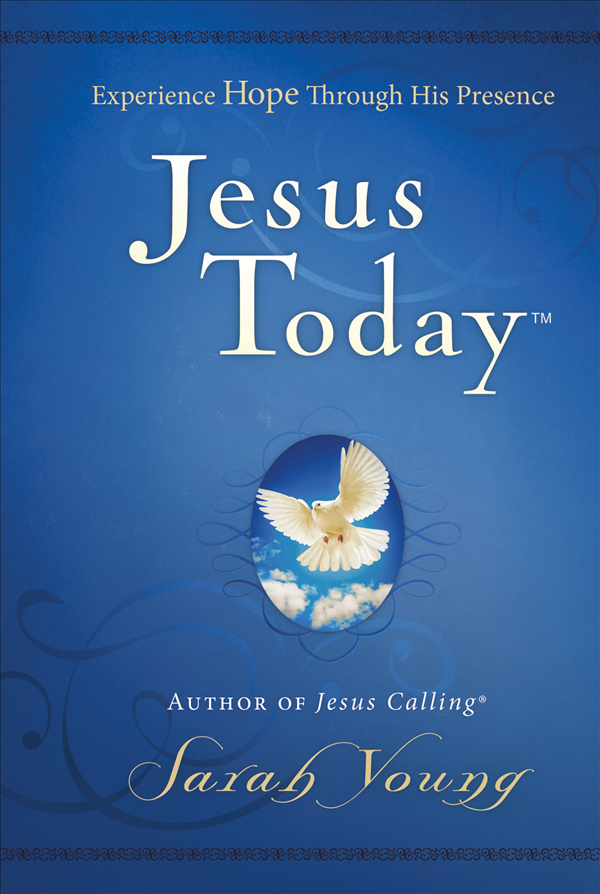 Experience Hope Through Jesus
Written in the same style as Jesus Calling®, Jesus Today™contains all-new devotions for a hope-filled walk with God. Born out of missionary Sarah Young's own trials, Jesus Today shows that hope shines brightest in adversity. Grow in grace, hear from God, and walk with Jesus Today.