In God We Still Trust
By Richard G. Lee
The soldier's heart, the soldier's spirit, the soldier's soul are everything. Unless the soldier's soul sustains him, he cannot be relied upon and will fail himself, his commander, and his country in the end. -General George C. Marshall
Wars may be fought with weapons, but they are won by men. It is the spirit of the men who follow and of the man who leads that gains that victory. – General George S. Patton
God grants liberty only to those who love it and are always ready to guard and defend it. –Daniel Webster
This nation will remain the land of the free only so long as it is the home of the brave. –Elmer Davis
A man who won't die for something is not fit to live. –Martin Luther King Jr.
The liberties of our country, the freedom of our civil Constitution, are worth defending at all hazards; and it is our duty to defend them against all attacks. We have received them as a fair inheritance from our worthy ancestors: they purchased them for us with toil and danger and expense of treasure and blood, and transmitted them to us with care and diligence. –Samuel Adams
Patriot's Prayer
Almighty Father, please continue to give us brave men and women who are willing to sacrifice everything in defense of our country.
Patriot's Promise
"Do not be afraid . . . the battle is not yours, but God's" (2 Chronicles 20:15).
© 2012 by Dr. Richard G. Lee
Order your own copy of In God We Still Trust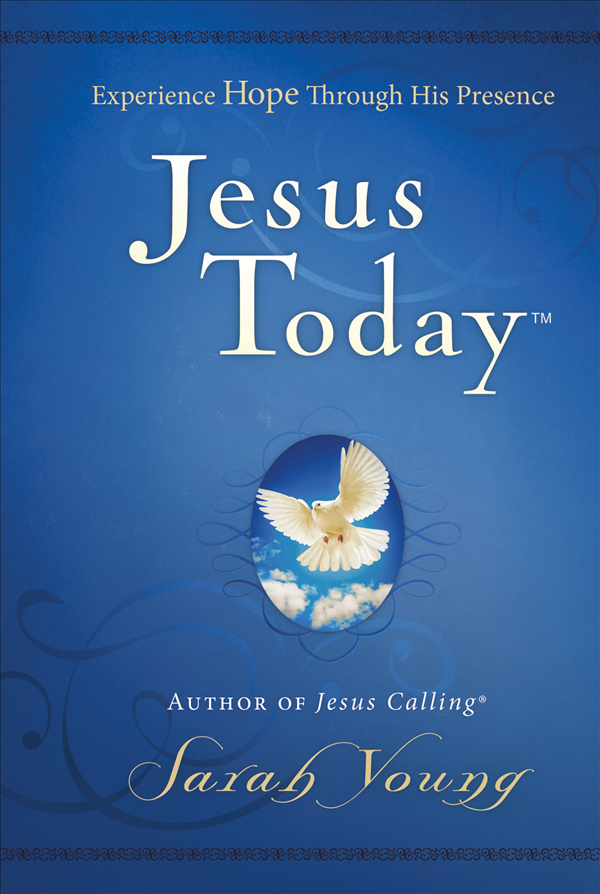 Experience Hope Through Jesus
Written in the same style as Jesus Calling®, Jesus Today™contains all-new devotions for a hope-filled walk with God. Born out of missionary Sarah Young's own trials, Jesus Today shows that hope shines brightest in adversity. Grow in grace, hear from God, and walk with Jesus Today.