From Building Family Ties by Dave Stone
THE "ME" MESSAGE
It's all too easy for parents to communicate the wrong messages to their children. When we try to keep up with the Joneses rather than rejoicing over their blessings, we send the message that material possessions are more important than spiritual riches. When we act as if joy is dependent on what we have, where we live, and how we feel, we model self-centeredness for our children. When we hang on to what we have rather than sharing it with others, we shout, loud and clear, that it's all about me.
If you want your family to experience true joy, you have to shift the spotlight from yourselves to others. One of the most damaging things you can do as a parent is to give your children the best of everything. Instead, teach them the value of working, saving, and giving. Show them, by your own example, the blessings that come with sharing what they have with others. Let them see that joy isn't dependent upon what you acquire, but who you are in Christ.
Don't indulge your children and don't allow anyone else to spoil them either. Sit down with the grandparents and have a come to Jesus meeting with them.
Grandparents usually don't intend to undermine the training of your children, but they can do it in a heartbeat if you let them give your kids whatever they want. Encourage grandparents to offer the kids love and support rather than video games and material stuff. Those intangible gifts are much more valuable than spoiling or spending, and they will help to reinforce your priorities with your kids.
©2012 by Dave Stone
Order your own copy of Building Family Ties by Dave Stone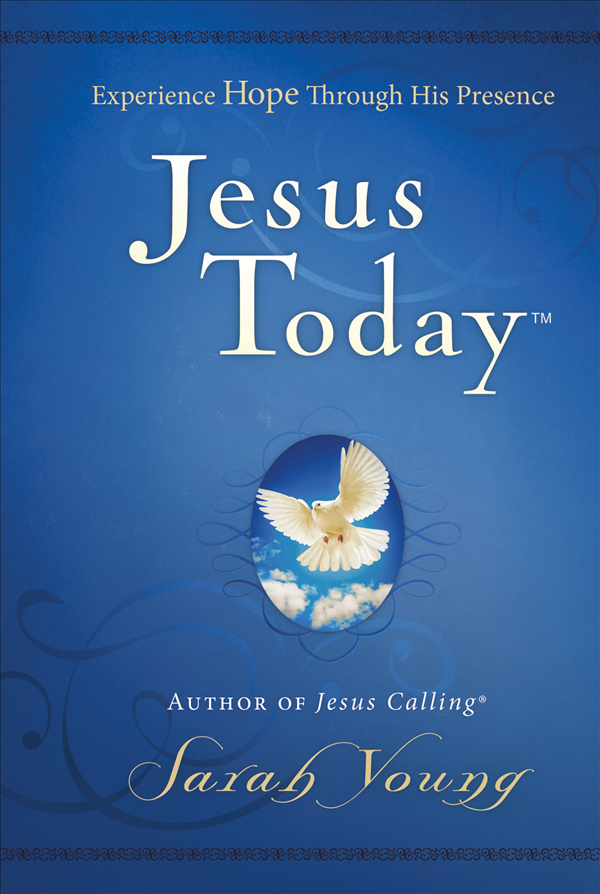 Experience Hope Through Jesus
Written in the same style as Jesus Calling®, Jesus Today™contains all-new devotions for a hope-filled walk with God. Born out of missionary Sarah Young's own trials, Jesus Today shows that hope shines brightest in adversity. Grow in grace, hear from God, and walk with Jesus Today.