From The Heaven Answer Book by Billy Graham
Worship on earth cannot compare to the per­fected worship of the saints in Heaven. It won't be about us—it will be about Him. Jesus said, "A time is coming . . . when the true worshipers will worship the Father . . . for they are the kind of worshipers the Father seeks. . . . His worshipers must worship in spirit and in truth" (John 4:23–24). He was responding to the Samaritan woman at the well, who was focused only on the place of worship rather than the Person she should worship. Jesus knew that the day would come when places of worship would be destroyed. He was moving her heart from the place of worship to the Person to be worshiped.
We are living in perilous times, watching the name of Christ attacked both from outside the church and also from within. At times Satan and his demons have disguised
themselves as sheep and have slipped in among believers, causing division, confusion, and deception. Jesus said, "Away from me, Satan! For it is written: 'Worship the Lord your God, and serve him only'" (Matthew 4:10). The Bible says, "Certain men . . . have secretly slipped in among you. They are godless men, who change the grace of our God into a license for immorality and deny Jesus Christ our only Sovereign and Lord" (Jude 4). Scripture warns against worshiping created things rather than the Creator (Romans 1:25). This is certainly evident in our society today; in some circles, we are even dangerously close to worshiping our worship.
Worship on earth can easily take the form of mind­less activity or superficial entertainment. Many have come to believe that worship is only singing songs and clapping our hands. But true worship is focusing on Christ and living for Him day by day, in spirit and in truth. The center of true worship is the Lord.
Even at our best, our worship on earth will always be imperfect, incomplete, and even superficial and boring at times. In Heaven, our worship will be transformed.
Our spirits will not feed on satisfying ourselves. Our minds will be fixed on Him. Our hearts will be filled with thanksgiving. And our lips will express the adora­tion due His name.
Order your own copy of The Heaven Answer Book by Billy Graham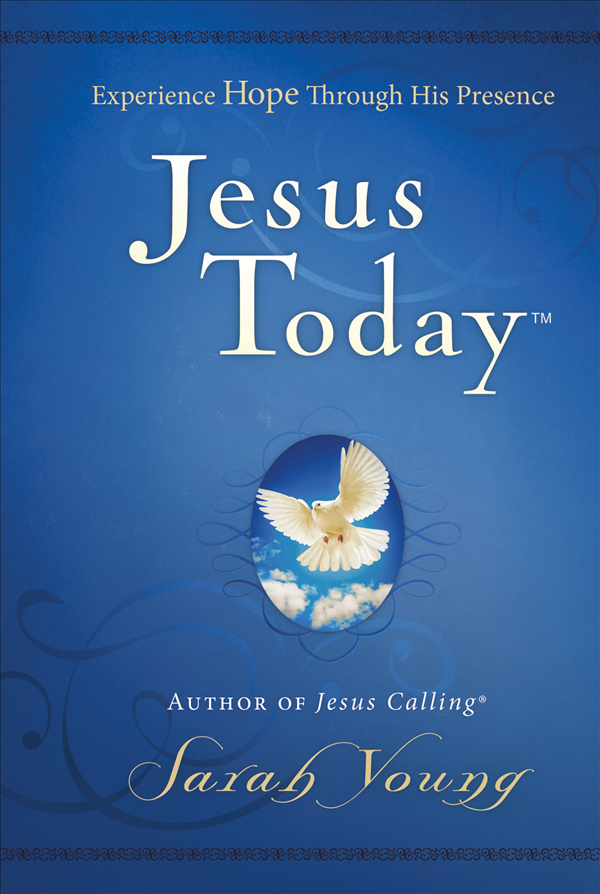 Experience Hope Through Jesus
Written in the same style as Jesus Calling®, Jesus Today™contains all-new devotions for a hope-filled walk with God. Born out of missionary Sarah Young's own trials, Jesus Today shows that hope shines brightest in adversity. Grow in grace, hear from God, and walk with Jesus Today.