From More Than a Bucket List
DON'T LET AGE BE AN EXCUSE
Don't be fooled. Many people—of all ages—are walking around alive, but that in no way means they are truly living. Do you, for instance, live as if your best years are behind you? What dreams have you written off? What are you sitting around not doing? If you have stopped your own clock or moved up your expiration date, you are living contrary to God's good plans for you—and frankly, you stand in direct opposition to His authority over you.
If you woke up today with your heart beating and your lungs pumping, remember that God has a purpose for this day as well as for your life. He is the Author and Finisher of everything that is you. To live on less than that miracle is to go nose-to-nose with the Creator of the universe (not a good plan). It may be time to recharge the engines and do some serious CPR on your life, your perspective, and your dreams! Never allow age be your excuse for not doing anything.
Consider what these silver successes accomplished in the second half of people's lives:
Benjamin Franklin played an instrumental role in drafting and signing the Declaration of Independence. He was seventy.
Leonardo da Vinci drew sketches even in his sixties.
Leo Tolstoy was writing novels into his seventies.
Michelangelo sculpted until he was eighty-nine.
Mother Teresa ministered to the poor and dying until she was eighty-seven.
Famed American folk artist Grandma Moses began painting in her seventies after abandoning embroidery because of arthritis.
Colonel Sanders was sixty-five when his chicken finally caught on.
Laura Ingalls Wilder published her first Little House book at sixty-five.
Julia Child published Mastering the Art of French Cooking at fifty.
Japanese businessman Momofuku Ando invented instant ramen noodles. He was forty-eight.
REAL-LIFE CHALLENGE:Find the most active peers youknow, and hang out with them. Ask them their secrets to staying young physically and mentally.
Order your own copy of More Than a Bucket List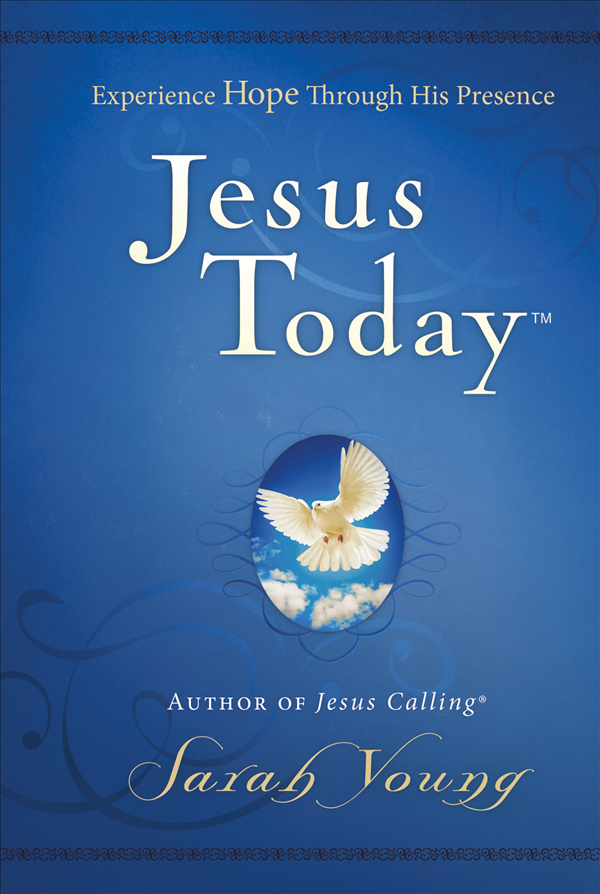 Experience Hope Through Jesus
Written in the same style as Jesus Calling®, Jesus Today™contains all-new devotions for a hope-filled walk with God. Born out of missionary Sarah Young's own trials, Jesus Today shows that hope shines brightest in adversity. Grow in grace, hear from God, and walk with Jesus Today.