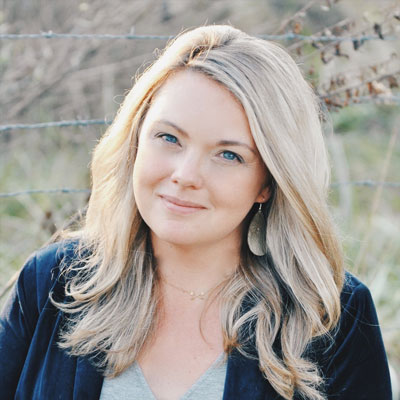 March 20, 2020
He Helps Us Get Up
NICKI KOZIARZ
"But those who trust in the LORD will find new strength. They will soar high on wings like eagles. They will run and not grow weary. They will walk and not faint." Isaiah 40:31 (NLT)
There are some seasons of life that leave us feeling like we're falling more than flying.
Losing my mom, my only brother, my last living grandparent, and our family horse in a two-year span definitely left a lingering feeling that I was falling again and again.
All of it didn't seem fair. Didn't seem believable. Didn't seem like so much loss could happen in such a short time. And rightly so, it left me feeling like the next loss was always just around the corner.
I felt stuck in discouragement and doom, like it was impossible to get up from all the feelings of defeat I was wrestling with.
My guess is you too have had a season, whether long or short, that's made you feel like it was going to be difficult to get back up.
Sometimes we wonder if our grief, disappointments or failures have pushed us to the point of no return. Which is why today's key verse has become my anchor for the days ahead.
Reading it in the context of the entire chapter of Isaiah 40, verse 31 is truly where we see the power and promise: "But those who trust in the LORD will find new strength. They will soar high on wings like eagles. They will run and not grow weary. They will walk and not faint."
In this chapter, Isaiah is speaking to people who are in extreme distress for a variety of reasons.
Seasons of falling bring these distress-filled feelings front and center.
Throughout this entire chapter, Isaiah reminds his listeners that God is in charge of everything. But he also challenges them to wrestle with their doubt, sin, fear and questions.
Hard seasons bring questions. And just because we have questions doesn't necessarily mean we're questioning God.
After reading this chapter in a sobering posture of the reality of life, I arrived at verse 31. Through Isaiah's words, I'm reminded that our God is very real, incredibly strong and bigger than anything seasons of distress can bring.
He creates a way for us to go up higher, or as this verse says, "soar," in the midst of it all.
How?
By waiting in trust for God to strengthen us through our sorrow.
But this isn't necessarily a sitting-still motion.
It's a space where we fill our time with worship instead of worry. It's when we simply pray His promises when our words are hard to find in prayer. And it's how we reject our distress-filled doubt with the reality of who our God is.
All of these things can help us get up when the trials of this weary world try to keep us down. And one day, we'll be able to look back on our seasons of falling and see the God who helped us get back up, again and again.
Each day, when my heart starts to ache over the loss I've experienced, I pull out Isaiah 40:31 and let this promise from God help me back up.
God will do the same for you. Wait in trust. Worship through the worry. Remember who your God is. And find yourself experiencing a strength to carry on that can only come from heaven's throne.
Dear God, thank You for meeting me in my darkest moments. Help me keep finding strength in the trust I have for who You are. In Jesus' Name, Amen.
TRUTH FOR TODAY:
2 Corinthians 4:8, "We are pressed on every side by troubles, but we are not crushed. We are perplexed, but not driven to despair." (NLT)
Psalm 84:7, "They go from strength to strength, till each appears before God in Zion." (NIV)
RELATED RESOURCES:
Why her? How many times have you asked yourself that question? How many times have you felt like you couldn't measure up no matter how hard you tried? We've all been there. In Nicki Koziarz's Bible study, Rachel & Leah, she teaches on the concept of turning your sorrow into strength. Click here to purchase a Bible study bundle and discover how to combat comparison in your seasons of sorrow.
CONNECT:
Nicki is the host of the podcast, Lessons From the Farm. Click here to listen to Nicki's teaching on today's key verse, and hear more about the season of sorrow she walked through.
REFLECT AND RESPOND:
If you've recently walked through a hard season, share with us in the comments a way you experienced strength that can only come from God.
Which other verses will help anchor your strength in God when you feel like you're falling?
© 2020 by Nicki Koziarz. All rights reserved.
Proverbs 31 Ministries
630 Team Rd., Suite 100sdfsdfd
Matthews, NC 28105
www.Proverbs31.org