June 5, 2020
In Search of You
TRACIE BRAYLOCK
Lee en español
"For this is what the Sovereign LORD says: I myself will search for my sheep and look after them." Ezekiel 34:11 (NIV)
He was 2 years old and quick on his feet. I knew navigating the store with him in the cart would be the easiest option. It was a quick trip though, and I thought I'd give him the chance to move around a bit more freely.
We were walking along together, but as soon as we hit a clear stretch of aisle, he took off running. I wanted to run after him, but my six-month pregnant body said otherwise.
The situation seemed under control - until he made a quick turn between the racks of clothes. I hurried to reach the location where he made his turn and expected to see his little shoes peeking out from his hiding place. But he wasn't there.
I called his name, but there was no answer. I began searching the entire area, but he was nowhere to be found. My mama heart knew he couldn't have gone too far. I would have seen or heard him, right?
My search was thorough enough to know I now needed some help. I couldn't find my little boy.
I told the first employee I saw, and they immediately issued an alert across the store. It was amazing to watch everyone stop what they were doing in an attempt to help me find my son. After a few minutes, the doors of the store were locked to ensure no one went in or out while the search continued.
That's when I paused for a minute to pray, asking God to help us find him sooner rather than later. As I stood there in the aisle, I heard someone shout, "Here he is!"
My little boy, knowing he'd gone a bit too far this time, had curled up under a rack and hidden himself, too afraid to come out. An immediate sense of relief and gratitude rushed over me. I was thankful that God answered so quickly, that my little boy was found safely and that everyone had paused to help.
Giving my boy the biggest hug, I told him I was glad he was found safely. Then I attempted to calm my frightened son by letting him know he didn't have to hide when he felt afraid or had done something wrong. I reinforced that he was loved, and there was nothing he could do that would change that.
Consider for a moment if you've had a similar experience with God. Is there an area in your life that's gotten away from you? Do you remain silent when He calls your name? Are you curling up under your circumstances with a false sense of security? Or do you fear what you'll face if you dare come out from your hiding place?
Ezekiel 34:11 tells us, "For this is what the Sovereign LORD says: I myself will search for my sheep and look after them."
My friend, it doesn't matter what you've done. God is searching for you and desires your safe return.
He's willing to shut down all normal operations, dispatch a crew of helpers, and track you down in order to restore an intimate relationship with you. You are loved, and there's nothing you could do that will change that.
So, don't be afraid to reveal where you are. If you need help or you want to be rescued, God Himself is searching for you and will look after you. You no longer have to hide.
Dear God, forgive me when I stray from You, remain silent when You call, or I hold tight to a false sense of security. You alone are my refuge, and no part of me can remain hidden from You. Help me approach Your throne of grace with confidence and come to You with all that I'm going through. In Jesus' Name, Amen.
TRUTH FOR TODAY:
Jeremiah 23:24, "'Can anyone hide himself in secret places so that I cannot see him?' says the LORD. 'Do I not fill heaven and earth?' says the LORD." (AMP)
Isaiah 30:18, "Therefore the LORD waits [expectantly] and longs to be gracious to you, and therefore He waits on high to have compassion on you. For the LORD is a God of justice; blessed (happy, fortunate) are all those who long for Him [since He will never fail them]." (AMP)
RELATED RESOURCES:
Jesus came to set us free. Free from comparison. Free from anxiety. Free from shame. Free from our sin. Free from the pressure to perform. Free from fear. And so much more! Our next First 5 study, Galatians: How Jesus Invites Us to Live Free, starts on June 15. Right now, you can get sample pages of the Experience Guide for free. Click here to download!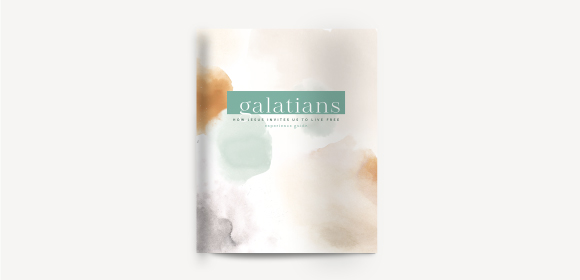 CONNECT:
Want to connect with today's devotion author, Tracie Braylock? Give her a follow on Instagram, and be encouraged by her inspiring posts!
REFLECT AND RESPOND:
Is there an area of your life you've been trying to hide from God? Consider taking those hidden places to Him and allowing Him to look after you. And connect with us in the comments on our website!
© 2020 by Tracie Braylock. All rights reserved.
Proverbs 31 Ministries
630 Team Rd., Suite 100sdfsdfd
Matthews, NC 28105
www.Proverbs31.org