"But the king replied to Araunah, 'No, I insist on buying it, for I will not present burnt offerings to the LORD my God that have cost me nothing.' So David paid him fifty pieces of silver for the threshing floor and the oxen." 2 Samuel 24:24 (NLT)
As the sun whispers its rise in the window behind me, I lay in bed praying for strength to start another day. All too many mornings lately seem to inherit yesterday's tired spirit.
Begging the energy to put on my big girl slippers, I make the bed, brush my teeth and wake my son as I head downstairs (while chastising my taste buds for not liking coffee).
Grabbing my glass of decaf water, I shuffle toward the humble desk nestled in my kitchen.
Meanwhile, my closed computer taunts; a deadline looms, and my brain is playing hide-and-seek with words. Not wanting to be upstaged, my psyche joins in, whispering notions of inadequacy into my barely begun day.
Dear God, is it supposed to be this hard? Do others feel this tension between place and purpose, too? I'm so tired, yet I know You've given me these callings, and Lord, more than anything, I want to be found faithful by You. Please order this day for Yourself, I pray.
Tugging the ribbon that marks my spot in the ancient storyline I've been lost in for days, I pull my Bible near. All life's noise knows it must stand in line behind God's Word.
And there, fresh from the pages of antiquity, God met my sleepy spirit, speaking a new measure of perspective into my modern-day understanding.
You see, at this point in my reading, King David has forgotten that his strength is in the Lord, not in numbers, and he has sinned against God by ordering a census of Israel.
As punishment, the Lord sends a plague, and when David begs mercy for the people, the Lord instructs him to build an altar on Mount Moriah at the threshing floor of a man named Araunah. When David explains the situation to Araunah, asking to purchase his land for the altar, Araunah answers, Take it and use it as you wish.
And, oh ... how David's reply has left its beautiful stain on my life ever since:
"... I will not present burnt offerings to the Lord my God that have cost me nothing" (2 Samuel 24:24b).
That morning, the Living Word stepped out of a bygone era and into my contemporary kitchen. The Lord of my life spoke revival into the weary spirit of a simple, everyday woman trying to live a life of purpose in a season of fatigue:
Sweet Daughter, I see the cost of these offerings, these daily efforts, these sacrifices given. And, beloved, I want you to know that not even the tiniest trace of your service is wasted - for I, the Lord your God, am worthy.
Oh, the faithfulness of a timeless Savior.
Just as David found comfort in numbers, I'd been counting comforts of my own, and I'd missed that the cost itself is a beautiful act of worship, for there is quiet beauty in the ministry of hard things.
He sees the worship of a life poured out, trickling down onto weary, sacred ground. He set the example as the Author of sacrifice, of cost with great purpose, of meaningful service amidst measurable fatigue.
What about you? Do you sometimes feel like you're living on a prayer, too? Like you limp into bed each night with the weight of your people and your compassions and your sorrows settled like an elephant on your heart?
Friend, just because things aren't simple doesn't mean we've wandered off God's path.
Sometimes it merely means we re-center, allow grace its rightful place and humbly press in where He leads.
For it's in this space of surrender we find - our lives become beautifully spent offerings to the One who is altogether worthy.
Lord, thank You that You see the heavy days; You've lived them here on earth and You know the hardship of humanity. May Your example of servanthood with grace while leaning on the Father for strength ever be our guide. In Jesus' Name, Amen.
TRUTH FOR TODAY:
Galatians 6:9, "Let us not become weary in doing good, for at the proper time we will reap a harvest if we do not give up." (NIV)
2 Corinthians 12:9, "Each time he said, 'My grace is all you need. My power works best in weakness.' So now I am glad to boast about my weaknesses, so that the power of Christ can work through me." (NLT)
RELATED RESOURCES:
Parties to plan. Cookies to bake. Trips to schedule. We know your to-do list is long, but don't let this season pass you by. Shop our Christmas Collection and find gifts to inspire, encourage and bring meaning back into your giving. Take a look!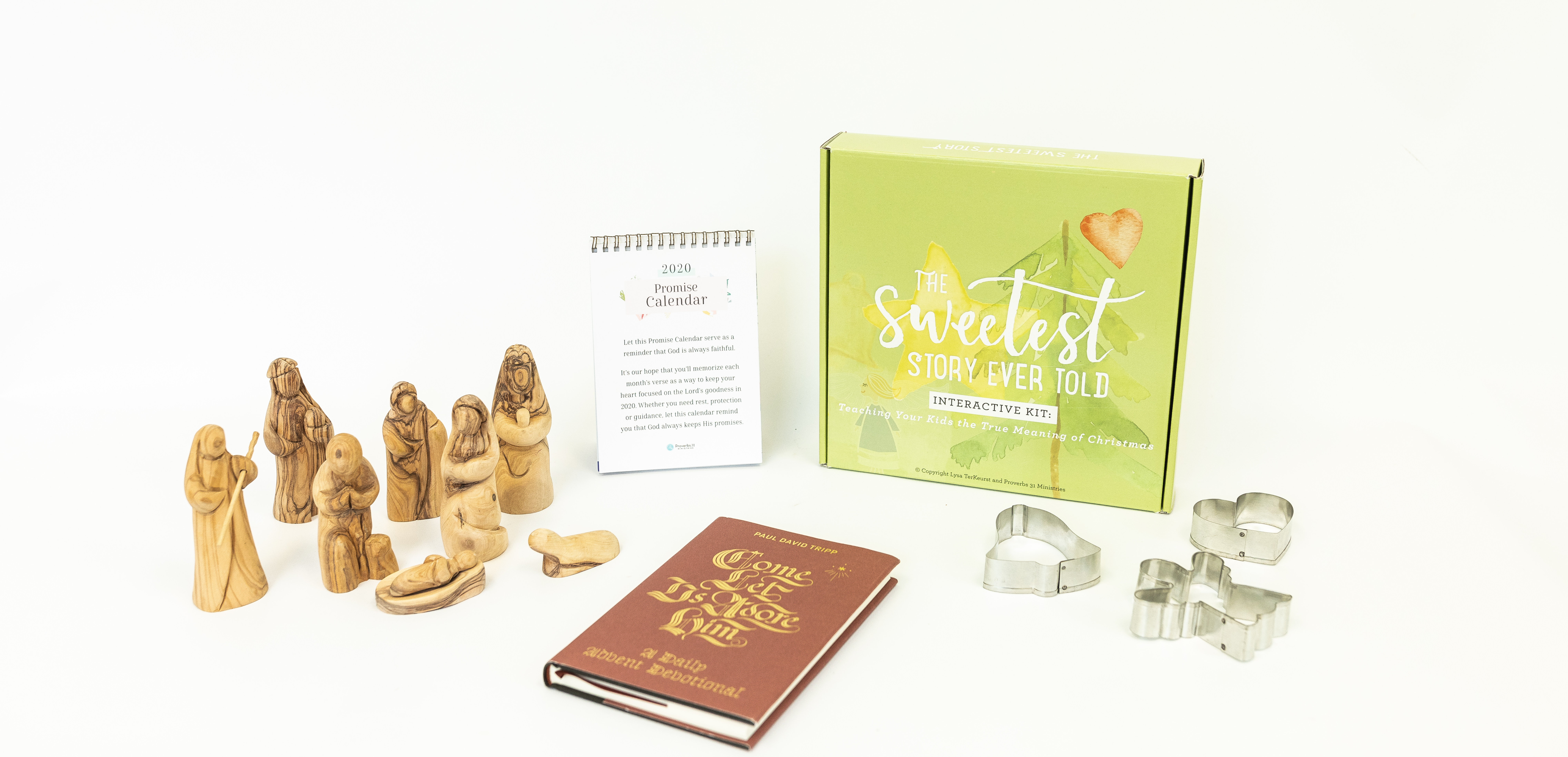 CONNECT:
Connect with Proverbs 31 Ministries on Facebook and Instagram, and you'll enjoy encouragement and Scripture to meet you in the hard things of life.
REFLECT AND RESPOND:
How does knowing our service is worthy of the cost bring peace today in the tension between purpose and fatigue? We'd love to hear your thoughts!
© 2019 by Brenda Bradford Ottinger. All rights reserved.
Proverbs 31 Ministries
630 Team Rd., Suite 100
Matthews, NC 28105
www.Proverbs31.org