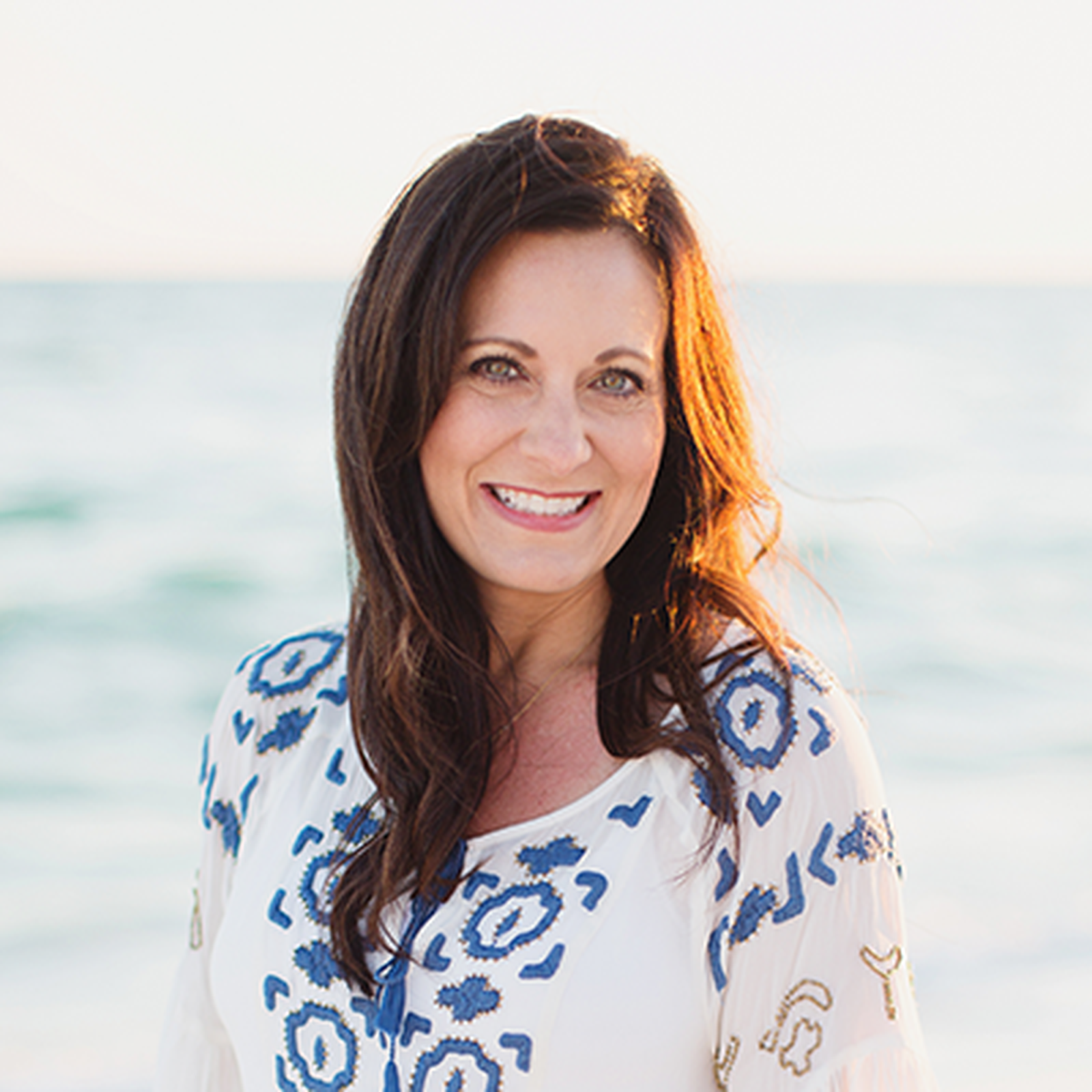 October 20, 2020
What to Do With Tough Relationships
LYSA TERKEURST
Lee en español
"Humble yourselves, therefore, under God's mighty hand, that he may lift you up in due time." 1 Peter 5:6 (NIV)
Do you ever feel like relationships are sometimes impossibly difficult to navigate? Me too, friend. Especially in the midst of all of the complicated, messy and unpredictable situations that can arise.
Sometimes I try so hard to figure out just the right words to say and talk through things. While talking is good, sometimes the conversation starts running in a circle, and there aren't any productive words left to say. When this happens, it can make a girl feel like giving up. But before I give up, I've learned to pause, wait and get quiet, so today's reaction doesn't become tomorrow's regret.
Spending time getting quiet can really be the best remedy for tangled situations. Taking a step back from all the emotion, frustration and exhaustion to sit quietly with Jesus will do more to untangle a mess than anything else I've ever found.
Here are five beautiful things that can happen in the quiet:
1. We can feel safe enough to humble ourselves.
In the heat of a mess, the last thing I want to do is get humble. I want to get loud and prove my point. I've learned I have to step out of the battle and humbly ask God to speak truth to my heart for things to start to make sense. Never have I had a relationship issue where I didn't contribute at least something to the problem. Usually, I can only see this something in the quiet.
1 Peter 5:6a says, "Humble yourselves, therefore, under God's mighty hand ..." (NIV).
2. God will lift us up to a more rational place.
When we are in the heat of a tangled relationship, crazy emotions can drag us down into a pit of hopelessness. The only way out of the pit is to make the choice to stop digging deeper and turn to God for a solution.
1 Peter 5:6b says, "... that he may lift you up in due time" (NIV).
3. Anxiety gives way to progress.
We can pour our anxious hearts out to Jesus who loves us right where we are, how we are. And because His love comes without judgment, we can feel safe enough to humbly admit we need Jesus to work on us. Trying to fix another person will only add to my anxiety. Letting Jesus work on me is where real progress can happen.
1 Peter 5:7 says, "Cast all your anxiety on him because he cares for you" (NIV).
4. We see our real enemy isn't the person with whom we're in conflict.
The truth is, we have an enemy, and it's not each other. Satan's influence on me and the person offending me is the real culprit. I can't realize this in the heat of the moment. But in the quiet, I become alert and can gain a strategy for acting and reacting in a more self-controlled manner.
1 Peter 5:8-9a says, "Be alert and of sober mind. Your enemy the devil prowls around like a roaring lion looking for someone to devour. Resist him, standing firm in the faith ..." (NIV).
5. I can rest assured God will use this conflict for good - no matter how it turns out.
If I make the effort to handle this conflict well, I can be freed from the pressure to make everything turn out rosy. Sometimes relationships grow stronger through conflict. But other times, relationships end. Because I can't control the other person, I must keep focusing on the good God is working out in me through this and leave the outcome with Him.
1 Peter 5:10-11 says, "And the God of all grace, who called you to his eternal glory in Christ, after you have suffered a little while, will himself restore you and make you strong, firm, and steadfast. To him be the power for ever and ever. Amen" (NIV).
In the end, this struggle can be used by God to make me stronger and more capable in my relationships. If I am humble enough to receive from Him in the quiet what He wants to teach me through this, I can rest assured with whatever the outcome is.
Dear Lord, help me stop trying to figure this situation out and just sit in the quiet with You for a while. God, humble me. Show me Your steps toward restoration. Or show me Your steps toward a healthy parting. Take my anxiety and replace it with Your peace, wisdom and security. In Jesus' Name, Amen.
TRUTH FOR TODAY:
Ephesians 6:12, "For our struggle is not against flesh and blood, but against the rulers, against the authorities, against the powers of this dark world and against the spiritual forces of evil in the heavenly realms." (NIV)
RELATED RESOURCES:
Identify what's stealing trust and vulnerability from your relationships so you can believe there is still good ahead with Lysa's new book, Forgiving What You Can't Forget. Preorder your copy now.
How do we navigate interactions with those who have hurt us and continue to pull us into dysfunction? You don't have to figure this out on your own! Sign up to receive "Stop Dancing With Dysfunction: 3 Days to Setting Better Boundaries" from Lysa TerKeurst for FREE here today.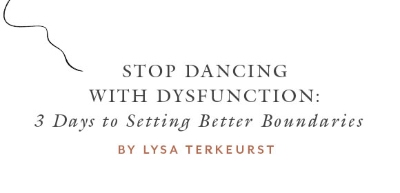 CONNECT:
You can connect with Lysa on a daily basis on Facebook.
REFLECT AND RESPOND:
Which reminder about handling tough relational situations did you most need from today's devotion and 1 Peter 5:6-11? Share your thoughts in the comments.
© 2020 by Lysa TerKeurst. All rights reserved.
Proverbs 31 Ministries
630 Team Rd., Suite 100sdfsdfd
Matthews, NC 28105
www.Proverbs31.org