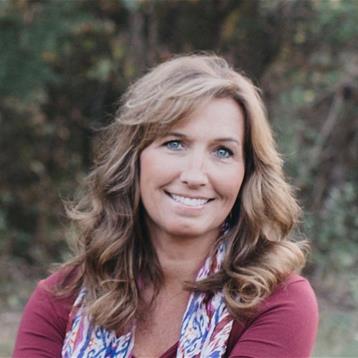 February 1, 2021
When Divorce Leaves You Mourning the Death of the Living
TRACIE MILES
Lee en español
"I am worn out from sobbing. All night I flood my bed with weeping, drenching it with my tears. My vision is blurred by grief; my eyes are worn out because of all my enemies." Psalm 6:6-7 (NLT)
It was a day I wish I could forget, but never will. Due to circumstances beyond my control, my 25-year marriage abruptly ended, catapulting me into a life of fear and sorrow.
Over the following months, I came to the realization that it's possible to mourn the death of the living. The death of all you once knew. The death of dreams. The death of an intact family. The death of someone missing from your life but not missing from the world.
I now know what it's like to be abandoned and wonder if life can ever feel good again. If I could ever feel good about myself and confident again. If I would ever believe I was enough. If my life would ever feel normal and happy. If the problems would ever cease. If I would even survive.
These are common, valid feelings when facing an unexpected or unwanted divorce. Regardless of how many years the marriage existed or what circumstances destroyed it, the end of a marriage is distressing and hard.
During the first couple years of this painful journey, grief was one of my closest companions. But I found comfort in knowing David in the Bible understood this level of grief, even though he was a man of faith. It gave me hope that things would get better one day, and eventually I would be OK.
Albeit David wasn't enduring the exact scenario of separation and divorce as I was, his emotions and pleas to God were the same. He wrote, "I am worn out from sobbing. All night I flood my bed with weeping, drenching it with my tears. My vision is blurred by grief; my eyes are worn out because of all my enemies" (Psalm 6:6-7). Sound familiar? It certainly does to me.
Grief is a painful season to endure, regardless of why you are grieving, but it is necessary for the healing process to play out. I once read a quote from the English poet and hymnodist, William Cowper, who said, "Grief is itself a medicine." It cleanses our souls from anguish and helps us keep moving through the stages of healing our hearts need. Grief is the process God can use to help us arrive at a place of healing, wholeness and happiness.
If you are suffering through the death of a marriage or any long-term relationship, take comfort in knowing God will not only hold you close, but in time, He will rescue you from your grief. He is a God who heals hearts and minds. Sometimes immediately and sometimes over time through a process of growth and learning. It's not a question of if He will heal you and bandage your wounds, but when.
God is fully capable of comforting us in our grief and giving us a peace we shouldn't be able to feel in the midst of such turmoil. We are never alone on the journey to mending our hearts and restoring our lives.
The end of a marriage is not the end of life, although it often feels that way. If you are in a similar situation, never forget you have a lot of life left to live and a beautiful future awaits. Keep putting one foot in front of the other, and with God by your side, you'll soon realize you are on your way to healing, wholeness and happiness.
With grounded faith and a commitment to ourselves to move forward, we can feel and live unbroken once and for all.
Jesus, the wounds my separation and divorce have left are soul-level deep. I long for peace, understanding and hope for the future. I want to smile and love life again, even if it didn't turn out the way I thought it would. Starting today, I commit to trusting You with my future and embracing joy and peace which can only come from You. In Jesus' Name, Amen.
TRUTH FOR TODAY:
Psalm 34:18, "The LORD is close to the brokenhearted; he rescues those whose spirits are crushed." (NLT)
Psalm 147:3, "He heals the brokenhearted and bandages their wounds." (NLT)
RELATED RESOURCES:
Tracie's brand-new book releases today! Living Unbroken: Reclaiming Your Life and Your Heart After Divorce is the resource every person who has been through or is going through a painful separation or divorce needs. Order by March 1 and receive five invaluable free gifts to help jumpstart the journey of healing and the pursuit of restored happiness.
CONNECT:
For more encouragement, subscribe to Tracie's blog and receive the Living Unbroken Battle Plan for free. Plus, find out how to enter to win a free copy of Living Unbroken!
REFLECT AND RESPOND:
Do some online research about the stages of grief after divorce. This information will help you not only understand the grieving process better, but also understand you are not alone, weak or crazy for feeling the way you do.
What's one thing you're trusting God for as you grieve? Let us know in the comments, and we'll be praying for you!
© 2021 by Tracie Miles. All rights reserved.
Proverbs 31 Ministries
P.O. Box 3189
Matthews, NC 28106
www.Proverbs31.org