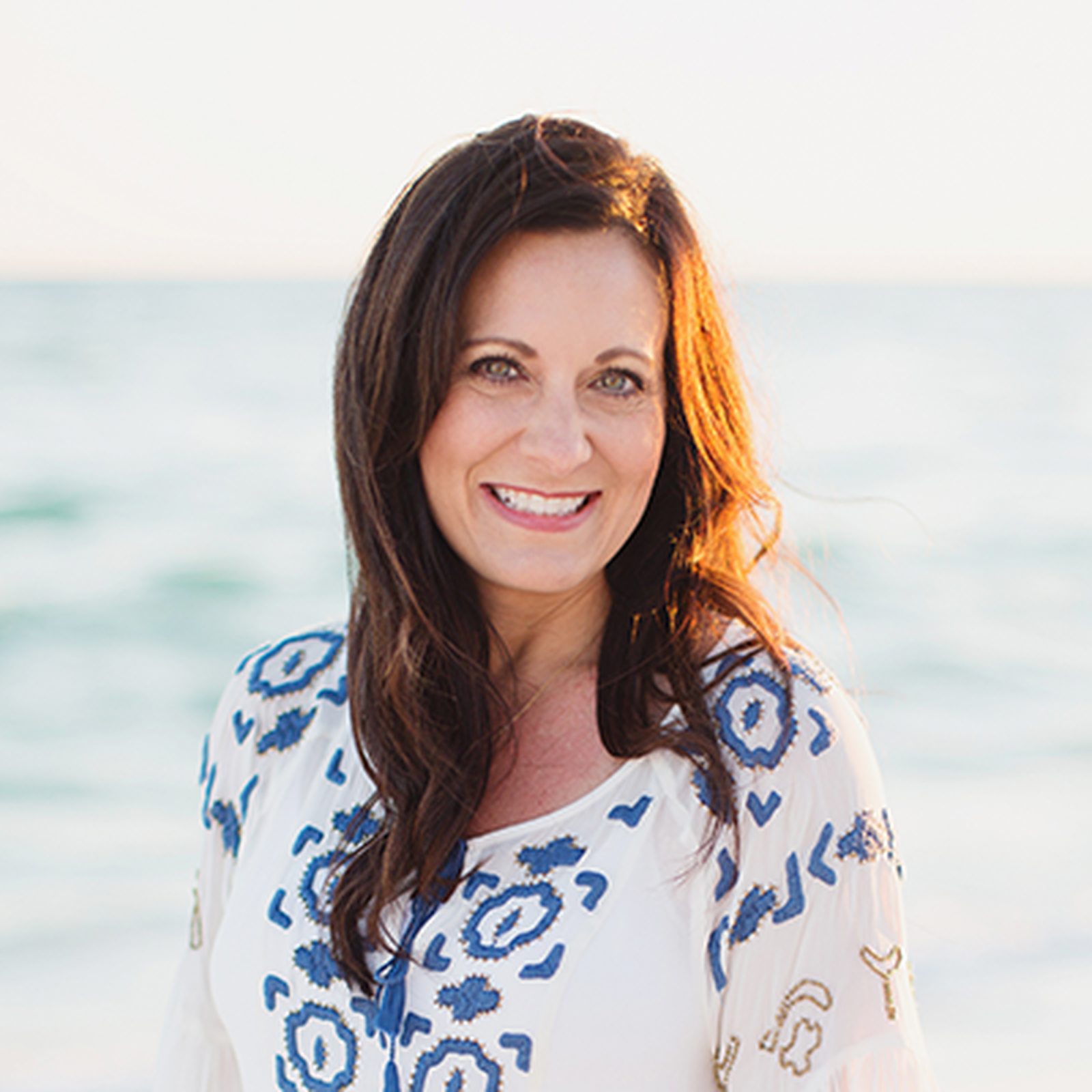 May 7, 2020
Where I Really Fall Short
LYSA TERKEURST
Lee en español
"LORD, you are my God; I will exalt you and praise your name, for in perfect faithfulness you have done wonderful things, things planned long ago." Isaiah 25:1 (NIV)
Can I admit something to you that I'm not proud of?
Sometimes I struggle trusting God with my kids.
There's just something so hard about this for me. Though I have complete faith in God, when it comes down to the nitty-gritty of fully trusting His plans for my kids, I fall short.
I worry.
I get incredibly anxious.
I make lots of suggestions to God on their behalf.
I try to keep things in their world calm, free of hurt and on track toward some "best plan" I've imagined for them.
It's like I gather up my people in my arms and tell God: "See? I've got it all worked out. Now, if You'll just bless all this. Don't mess with it, just bless it. Then life will be good."
It's something I can find myself struggling with even now that they're all adults.
Like I said, I'm not proud of this.
I could go on a little tangent right here and justify the great love of a mother and how God has woven into our very DNA this fierce desire to protect our children and care for them at all costs. But there's this little prick in my heart because I know how very limited my efforts are. In every way, my efforts are faulty and fragile.
Therefore, I'm learning, slowly, how to grab hold of the only plan that is foolproof with my kids - truly entrusting them to the Lord.
The very best thing a mom can ever do is to recognize only God is good at being God. I'm finally getting this. And it's helping me get out of His way.
For example, if it were up to me, my daughter Ashley would have never ever gone to the college she chose. Back then, I could have given you a list a mile long why she should absolutely, positively, never ever, under any circumstances have gone to that school.
But God.
He had a plan I never could have imagined.
He had a woman at the school, behind the scenes, whom I didn't even know, praying for my daughter.
He had friends waiting to love her.
He had small group leaders waiting to show her how to have a real relationship with Jesus.
He had a church family waiting to become one of the most favorite parts of her life. He had a young man with the biggest heart and cutest hair you ever did see waiting to fall in love with her. And now they have the sweetest baby boy this Gigi can't get enough of!
When Ashley left for college, I couldn't have seen any of this. I couldn't have imagined any of this. I couldn't even sense the tiniest part of it.
That's why it's crucial for me to trust God. Because heaven knows He is much better at arranging things than I am.
I know it's not always easy to release control, sweet friends. But our best job as moms is to be obedient to God. God's job is everything else.
Honestly, the best way to protect our kids is to show them what it looks like to trust God for themselves.
His plan hasn't been without ups and downs. But through it all, God showed me how much better He is at arranging life than I am. And He has moved me to a place where Isaiah 25:1 is truly the cry of my heart: "LORD, you are my God; I will exalt you and praise your name, for in perfect faithfulness you have done wonderful things, things planned long ago."
Yes. God is good.
And only God is good at being God.
Father God, You know all of the things I desperately want to control. I'm scared, but today I'm ready to give You these areas and walk in trust. I know You won't arrange things according to my plan. And I'm actually thankful for that. Because I finally recognize Your plan will be so much better. In Jesus' Name, Amen.
TRUTH FOR TODAY:
Proverbs 19:21, "You can make many plans, but the LORD's purpose will prevail." (NLT)
Isaiah 46:9, "Remember the things I have done in the past. For I alone am God! I am God, and there is none like me." (NLT)
RELATED RESOURCES:
When life seems anything but good, and God seems distant, we are tempted to take control. We want to remember He always is good, faithful and trustworthy. That's why we've created our new Proverbs 31 Jewelry Collection. These everyday pieces are meant to remind you of who Jesus is to you each time you wear them. Head over to shop now!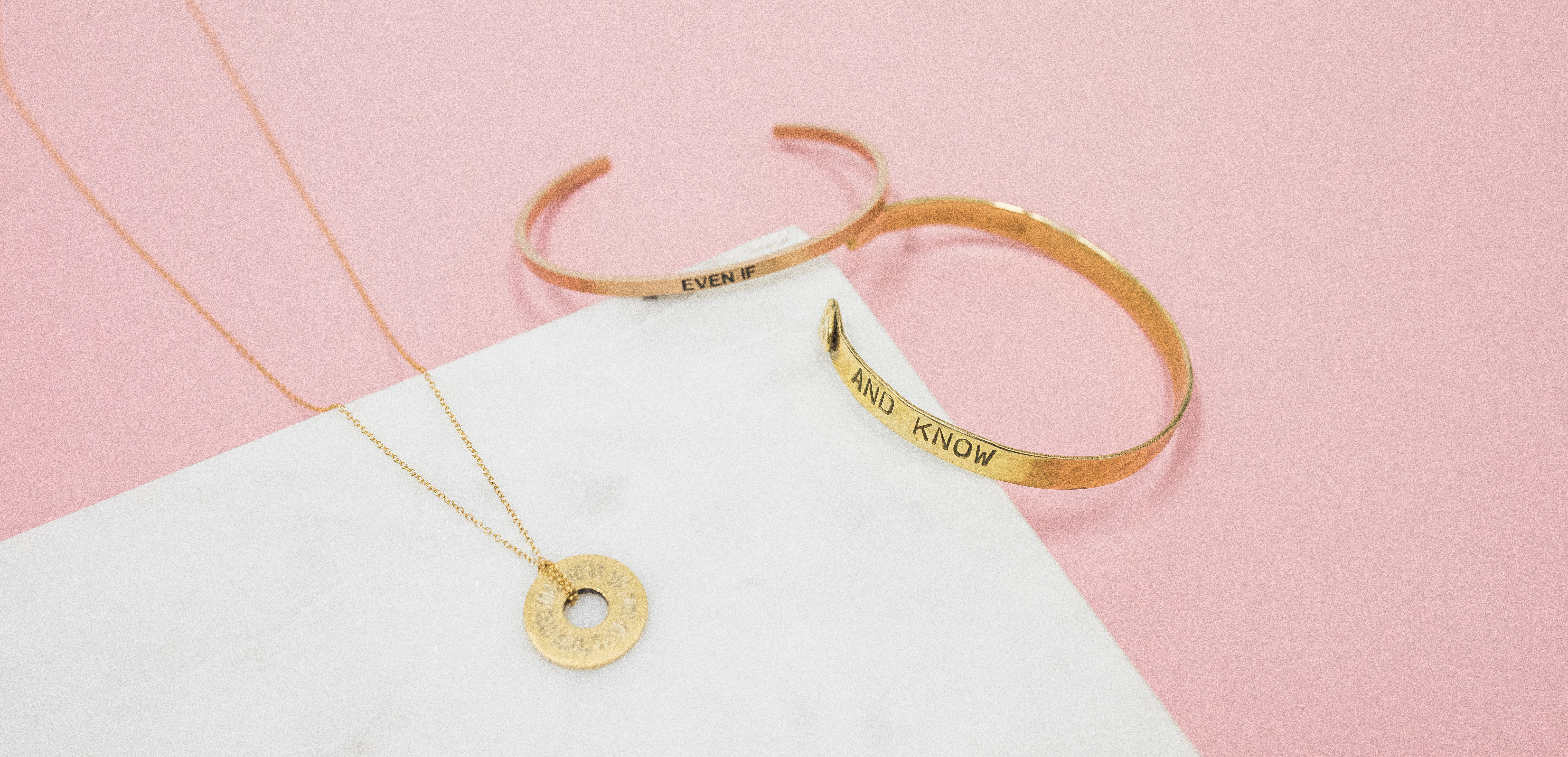 Find relief from fear or doubt about how things will turn out with 10 scriptural truths you can declare over your situation right now in Lysa TerKeurst's new Bible study, Trustworthy: Overcoming Our Greatest Struggles to Trust God. Get your copy here today!
CONNECT:
Find real-life encouragement when you connect with Lysa TerKeurst here on Instagram.
REFLECT AND RESPOND:
What's one area of your life you can prayerfully hand over to the Lord today? Join in the conversation.
© 2020 by Lysa TerKeurst. All rights reserved.
Proverbs 31 Ministries
630 Team Rd., Suite 100sdfsdfd
Matthews, NC 28105
www.Proverbs31.org