From One Year Devotional Prayer Book II
I, therefore, the prisoner of the Lord, beseech you to walk worthy of the calling with which you were called, with all lowliness and gentleness, with longsuffering, bearing with one another in love, endeavoring to keep the unity of the Spirit in the bond of peace. –Ephesians 4:1–3
We wouldn't ordinarily consider it a good thing to be a prisoner, but in truth, believers are prisoners every day. And that is a good thing. We belong to Jesus! He is our Savior and our Master, so we serve Him. Paul encouraged believers to live in a way that reflects the character and life of our Master. This kind of life includes enjoying the "bond of peace" with other believers. Though we cannot create this kind of peace, we can live in a way that promotes it.
What does it take to enjoy this kind of unity? Paul gave us a great list of required virtues in Ephesians 4:1–3. Ironically, the first characteristic on the list may be the hardest for all of us: humility. This kind of spirit has been shunned by the world, but it is to be embraced by the believer. The next virtue is a gentle spirit. We all should be giants in gentleness. Third, we are to extend patience to one another. Again, it's not easy, but it is necessary. Last on Paul's list is indeed the greatest: love. We must be consumed with love for God and for others if we are to share the bond of peace with fellow believers. In an age when everyone is choosing sides, let's choose to live like our Savior, be united in our spirits, and honor God together as we hold out the gospel to the world.
Order your own copy of One Year Devotional Prayer Book II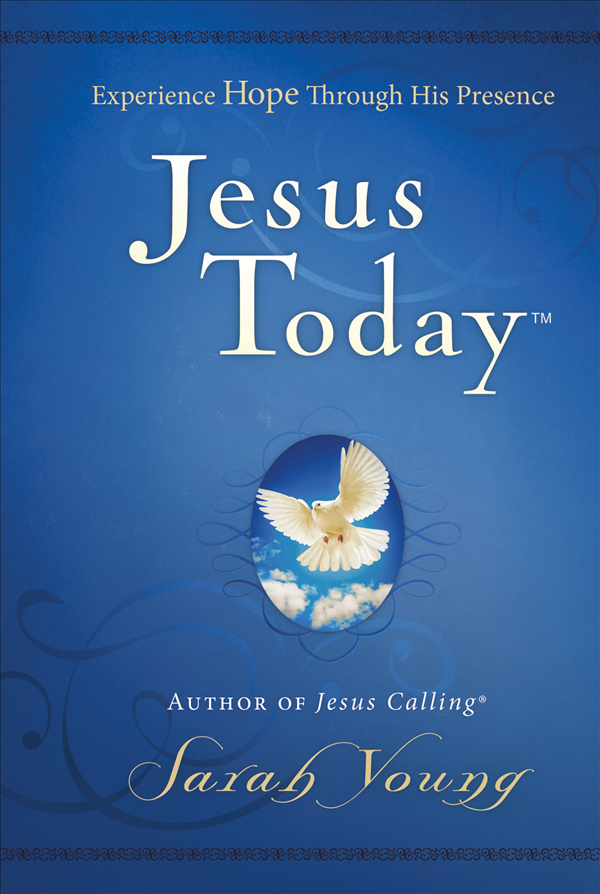 Experience Hope Through Jesus
Written in the same style as Jesus Calling®, Jesus Today™contains all-new devotions for a hope-filled walk with God. Born out of missionary Sarah Young's own trials, Jesus Today shows that hope shines brightest in adversity. Grow in grace, hear from God, and walk with Jesus Today.