From Live Loved by Max Lucado
"Don't be afraid; just believe." – MARK 5:36 NIV
Loved by a God You Can Trust
The presence of fear does not mean you have no faith. Fear visits everyone. Even Christ was afraid (Mark 14:33). But make your fear a visitor and not a resident. Hasn't fear taken enough? Enough smiles? Chuckles? Restful nights, exuberant days? Meet your fears with faith.
Do what my father urged my brother and me to do. Summertime for the Lucado family always involved a trip from West Texas to the Rocky Mountains. (Think Purgatory to Paradise.) My dad loved to fish for trout on the edge of the white-water rivers. Yet he knew that the currents were dangerous and his sons could be careless. Upon arrival we'd scout out the safe places to cross the river. He'd walk us down the bank until we found a line of stable rocks. He was even known to add one or two to compensate for our short strides.
As we watched, he'd test the stones, knowing if they held him, they'd hold us. Once on the other side, he'd signal for us to follow.
"Don't be afraid," he could have said. "Trust me."
We children never needed coaxing. But we adults often do. Does a river of fear run between you and Jesus? Cross over to him.
Believe he can. Believe he cares.
—Every Day Deserves a Chance
Dear God, you have promised to walk life's path before us and show us the way. You don't leave us to find our way alone. Even when the path looks uncertain and frightening, help us focus on you and your promise. Your presence strengthens us. You are a God we can depend on. You are our strong defender, amen.
_
The Lord is my strength and my shield; my heart trusted in Him, and I am helped. – Psalm 28:7
Blessed is the man who trusts in the Lord, and whose hope is the Lord. For he shall be like a tree planted by the waters, which spreads out its roots by the river. –Jeremiah 17:7–8
Who among you fears the Lord? Who obeys the voice of His Servant? … Let him trust in the name of the Lord and rely upon his God. – Isaiah 50:10
Order your own copy of Live Loved by Max Lucado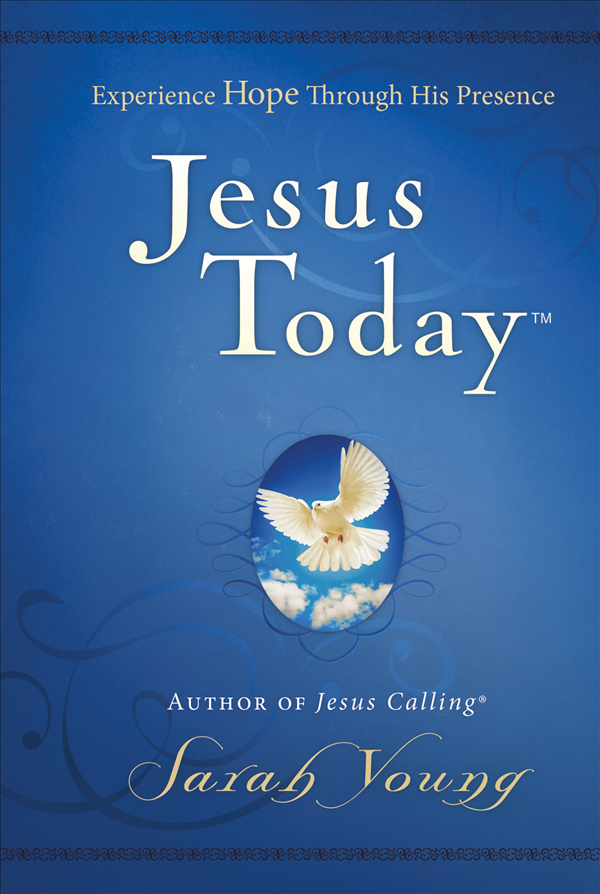 Experience Hope Through Jesus
Written in the same style as Jesus Calling®, Jesus Today™contains all-new devotions for a hope-filled walk with God. Born out of missionary Sarah Young's own trials, Jesus Today shows that hope shines brightest in adversity. Grow in grace, hear from God, and walk with Jesus Today.