July 10, 2020
Releasing My Expectations
SHALA W. GRAHAM
Lee en español
"Many are the plans in the mind of a man, but it is the purpose of the LORD that will stand." Proverbs 19:21 (ESV)
It would be an understatement to say that 2020 has not been what I expected. I had my word for the year picked out. I was excited about all the incredible ways God was going to show up and show out. I was going to live my best life in 2020!
But then a virus swept through the entire world.
Although I have been a planner since I was a young girl, cautiously taught to expect the worst just in case, I never expected or planned for this.
Jesus, I know I was praying for you to guide and direct me, but this is not what I had in mind!
Naively, the thought of living through a pandemic never occurred to me as a possible reality. While I've dealt with heartache and pain financially and relationally, I generally have an expectation for how I think God should come to my miraculous rescue. But God's been teaching me about adjusting my expectations.
Do you remember the story of Barabbas? Ever since I was a little girl in Sunday school, I remember hearing about Pilate asking the people if they wanted him to release Jesus or Barabbas. It seemed like a no-brainer. Barabbas was a rebel, murderer and thief. Every video I saw of this story portrayed Barabbas as a dirty, barbaric, insane man. He was clearly the "bad guy."
I always assumed that the leading Jews simply hated Jesus so much that they would prefer to let this madman free instead of Jesus. While there is some truth to that - hello, they were trying to kill Jesus - I recently learned in my small group Bible study that it was deeper than that. Expectations were involved.
Mark 15:7 explains that, "among the rebels in prison, who had committed murder in the insurrection, there was a man called Barabbas" (ESV). These details I skimmed over were documented for a reason. The Jewish people were waiting for a savior who would rebel against Roman rule, a warrior willing to do whatever it took, murder included.
Some scholars believe that Barabbas was kind of a Robin Hood, who robbed from the wealthy upper class of Israel and Rome, and was therefore popular among common people. It seems like Barabbas is the kind of man the Jews were expecting as a promised messiah. So, they asked for Barabbas.
Sometimes, we have our minds so fixed on what we're expecting that we can't see the truth of Jesus right in front of us. Jesus was the fulfillment of all the prophecies, but because He didn't look like what they were expecting, they rejected Him.
When things don't line up with my expectations, my default response is to reject it, too. It simply doesn't fit. I don't see how it's going to work. My detailed spreadsheet cannot calculate this anomaly. I end up frustrated and afraid.
In those moments, God humbly reminds me that, "Many are the plans in the mind of a man, but it is the purpose of the LORD that will stand" (Proverbs 19:21). Regardless of whether my expectations are met, I can trust that God's purpose will prevail. And God's purpose is greater than my expectations.
Father, help me to be careful what I ask for in this season. What I expect and desire as solutions to my current challenge may be subpar compared to what You have in mind. I release my expectations. I trust in Your purpose and plan. In Jesus' Name, Amen.
TRUTH FOR TODAY:
Psalm 121:1-2 "I look up to the hills, but where does my help come from? My help comes from the LORD, who made heaven and earth." (NCV)
Ephesians 3:20-21 "Now to him who is able to do far more abundantly than all that we ask or think, according to the power at work within us, to him be glory in the church and in Christ Jesus throughout all generations, forever and ever. Amen." (ESV)
RELATED RESOURCES:
You know that dream you have? The one to write, speak or lead in ministry? What if 2020 was the year you took the next step in becoming the writer, speaker or leader God is calling you to be? We would love nothing more than to take the next step with you at She Speaks Online! Our new communicators conference will equip and empower you in what God is calling you to do. Take the next step and join us July 31-August 1!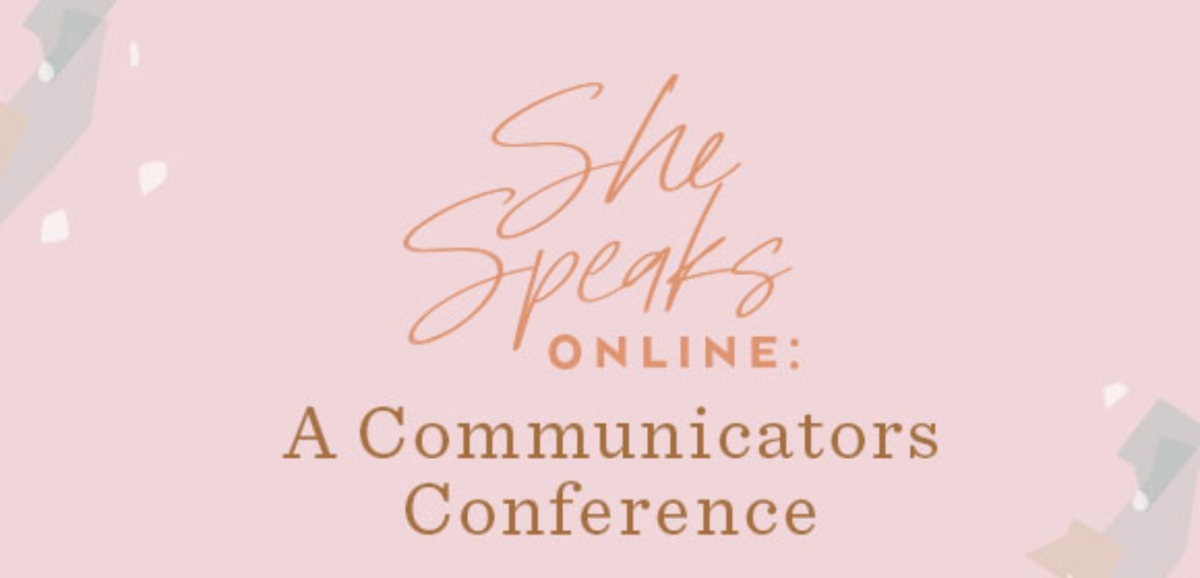 What do you cling to in the chaos? In the midst of transition, it's easy to feel overwhelmed and unsteady. But, when life feels chaotic, God is our calm. 5 Promises in Scripture to Cling to When Life Feels Chaotic will help you apply Scripture to build up your faith when your life's circumstances are making you waver. This five-day devotional is free! Sign up here.
CONNECT:
You can find Shala Graham on Instagram for more everyday reminders of God's unlimited truths.
REFLECT AND RESPOND:
How have your fears driven your expectations in this season? What expectations do you need to release to our loving Father?
Let us hear from you! Add your thoughts about today's devotion in the comments.
© 2020 by Shala W. Graham. All rights reserved.
Proverbs 31 Ministries
630 Team Rd., Suite 100sdfsdfd
Matthews, NC 28105
www.Proverbs31.org