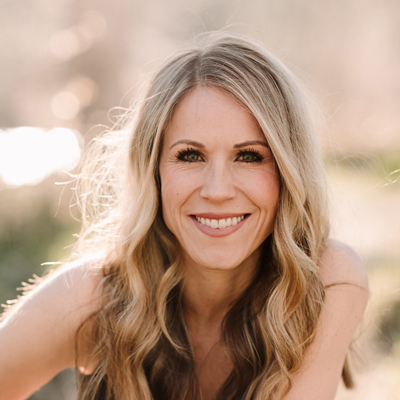 March 9, 2021
When We Feel Beyond Help
CORRIE GERBATZ
Lee en español
"See, I am doing a new thing! Now it springs up; do you not perceive it? I am making a way in the wilderness and streams in the wasteland." Isaiah 43:19 (NIV)
It had been a no-good day, at the end of a terrible week, amidst an unending season of personal woes.
Life felt hard ... and especially exhausting within the walls of my own home. The eyerolls and exasperated negotiations of my oldest seemed endless as he attempted to push the boundaries of independence from sunup to sundown. And my two girls were either screeching at each other, or scheming to take naughty to a whole new level.
Intervention services had included: make-up removal, toilet plunging, riot control and ladder rescues to name just a few.
But honestly ... the worst part of it all was my response. The emotional composure I assumed I once possessed had been replaced by the cranky yells of an exasperated woman I no longer recognized (but who clearly needed a timeout of her own).
I fell to bed that night feeling absolutely defeated. My faults and failings throughout the day were too many. And as the uninvited tears began to tumble down my cheeks, I couldn't help but wonder if I was beyond help. Forgotten and forsaken in a land of my own shortcomings.
The following morning, I awoke with the salty tears still clinging to my lashes. I rolled out of bed desperate for coffee and already dreading the day before me. Out of habit, I grabbed the devotional book I kept stashed on the kitchen counter. With every intention to merely kill time while I waited for my liquid energy to brew, I begrudgingly flipped to the day's reading:
"See, I am doing a new thing! Now it springs up; do you not perceive it? I am making a way in the wilderness and streams in the wasteland" (Isaiah 43:19).
The prophetic words from Isaiah all but leapt from the page and shook the remaining sleep from my eyes. I blinked several times. Read and re-read the verse again. Isaiah had been speaking to the nation of Israel. He was reminding them of God's miraculous deliverance in the past - because they had forgotten. (Isaiah 43:16-18) Assuring Israel of God's continued favor and provision - because they had begun to doubt. And honestly, Isaiah might as well have been talking to me too, because my heart had been no different.
Amidst the daily struggles, I had lost sight of the Lord's deliverance and provision in my own life. I had many shortcomings, yes - but I was not beyond help! The Lord determined my worth long before the foundations of the earth were laid. And by the blood and sacrifice of Jesus on the cross, God made His intentions clear. I was chosen and forgiven. The Lord had not forsaken me. He was remaking me one wasteland at a time. Sanctifying me. Mercifully making a way in the wilderness of my heart. His strength would sustain me through the day. His grace was sufficient. (2 Corinthians 12:9-10)
And friends, the same is true for you.
If we belong to the Lord, He is making a way in our hearts! This side of eternity, we are all works in progress, BUT we are not works forgotten. Wherever our heavenly Father has called us to serve - as spouses, parents, children, siblings, leaders, friends, caregivers or employees - He is with us! And though we may fail, begin to doubt, and even have a few no-good, absolutely terrible days along the way, His Word has assured us that He who began a good work in us will be faithful to complete it! (Philippians 1:6)
So, until that day when we ARE made whole in our Lord's presence, may we never lose sight of His grace-filled streams always at work in our lives, carving a path in our hearts.
Dear Lord, we praise You for who You are and are humbled by Your faithfulness. Thank You for loving us enough to remake and reshape every wild wasteland of our hearts. Keep our eyes fixed on Your ways above our failings today. In Jesus' Name, Amen.
TRUTH FOR TODAY:
Philippians 1:6, "Being confident of this, that he who began a good work in you will carry it on to completion until the day of Christ Jesus." (NIV)
2 Corinthians 12:9, "But he said to me, 'My grace is sufficient for you, for my power is made perfect in weakness.' Therefore I will boast all the more gladly about my weaknesses, so that Christ's power may rest on me." (NIV)
RELATED RESOURCES:
With God, there's always more than we see being worked out behind the scenes. Disempower the lie that how you feel about your life is the full story with the help of Lysa TerKeurst's newest devotional, Seeing Beautiful Again. Preorder your copy here today.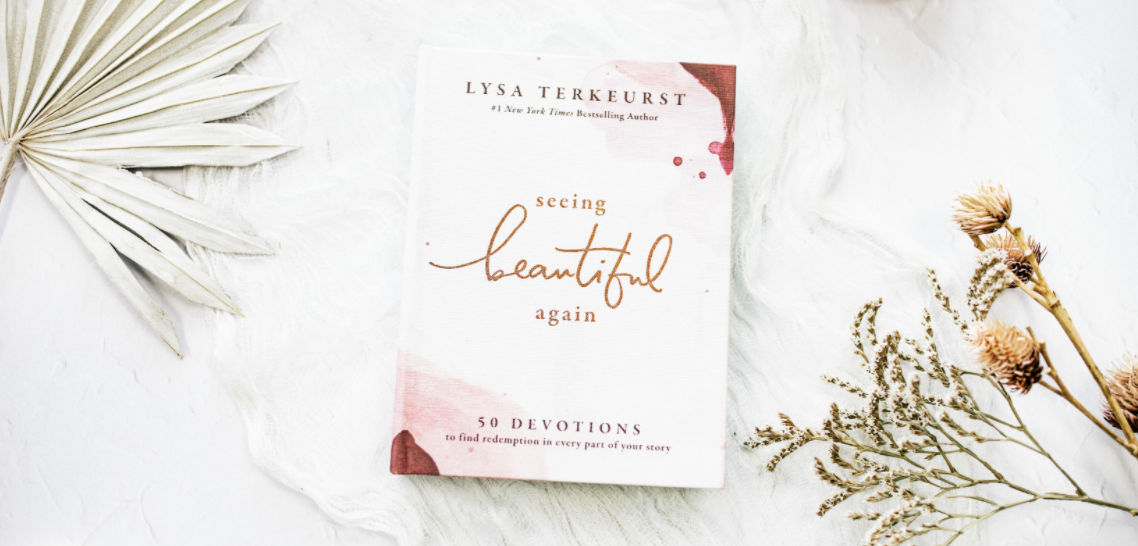 CONNECT:
Connect with today's devotion author, Corrie Gerbatz, through her website, Facebook, or Instagram!
REFLECT AND RESPOND:
Prayerfully consider the wastelands and wildernesses in your own heart. How has God been making a way in those hard places? Journal your findings so that your own eyes will see and remember. Be encouraged and share with a friend! And share with us, too, in the comments.
© 2021 by Corrie Gerbatz. All rights reserved.
Proverbs 31 Ministries
P.O. Box 3189
Matthews, NC 28106
www.Proverbs31.org