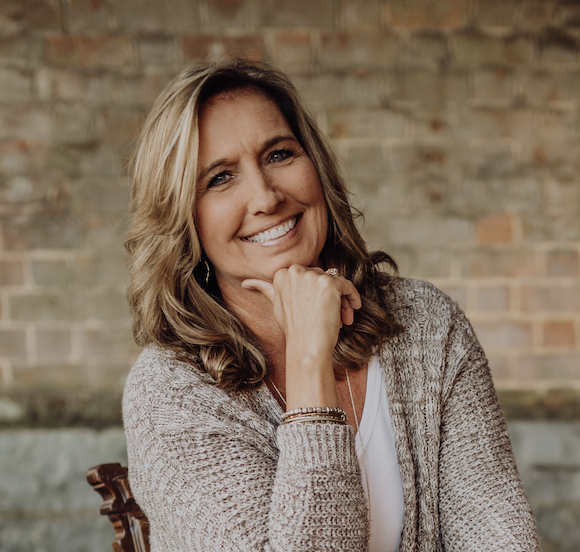 June 11, 2021
Don't Stay Stuck in a Chapter of Disappointment
TRACIE MILES
Lee en español
"Weeping may last through the night, but joy comes with the morning." Psalm 30:5b (NLT)
One Saturday afternoon several years ago, I found myself needing a project - something to occupy my hands but also reroute my thoughts from falling into an epic self-pity party.
So I wandered upstairs to the hot attic, breathed in the musky, damp smell and began scanning the room for a project. Two cardboard boxes spilling over with forgotten items caught my attention. I plopped down on the bare wood floor and began sifting through the contents.
I smiled as I pulled out various long-forgotten items one by one. Photos of my children's cute little faces when they were young, vacation photos with sweet memories, pottery pieces with my children's initials in the clay, painted handprints on construction paper and more sports team photos than any parent should ever have to purchase.
But when I moved a few other things around, a big white book shifted and peeked out from under the pile. My smile instantly faded.
The wedding album.
A book which used to be a treasured keepsake now held the power to evoke immense heartache. I reached over and pulled it out of the box, blowing off a cloud of dust that had settled on it over the years. I opened it up and began flipping through the pages, and with each photo my eyes fell upon, my heart sunk.
Life hadn't turned out the way I thought it would. Wedding vows weren't kept. Dreams were shattered. Hearts were hurting. A family was broken. Disappointment overload began to consume my thoughts yet again ... until God brought a favorite Scripture verse to mind.
Over the years, I've often thought of Psalm 30:5b, which says, "Weeping may last through the night, but joy comes with the morning." This verse is a great reminder that despite how disappointed or sad we may feel, it won't last forever. We don't have to let that disappointment keep us stuck in grief or regret, trapped in a chapter of life we don't want to live in. Instead, we can choose to trust that God has our best interests at heart, our lives under control and good plans for our future.
Disappointment and sorrow are powerful emotions that can keep us stuck in a pattern of focusing on what we lost or mourning dreams that didn't come true. They prevent us from believing God has good plans for us and stifle our ability to let go of what we thought was supposed to be.
We can allow disappointment to be a hindrance to our happiness, or we can trust God has good plans for us. Disappointment will lessen when we change our perspective of it, considering it a redirect from God rather than His neglect.
Trudging back downstairs from the attic, I took a deep breath and let out a heavy sigh. I realized that day that I was tired of being stuck on a torn-up page of life. As hard as I knew it would be, my heart and mind were finally ready to let go of disappointment, move forward, turn the page and trust God.
I have shed many tears over the past few years, but over time, God dried those tears. My weeping stopped, and my disappointment was gradually replaced with joy as I intentionally tried to be positive and trust God with whatever the future might hold.
God is always up to something new, yet we have to let go of past disappointments in order to embrace what is yet to come. The life that awaits us is far more important than the life behind us. It took me a while to understand this because it was hard to accept what had happened to my family, but when I finally allowed myself to believe it, life changed for the better, as did I.
Lord, I surrender my disappointments to You today. Right now, I choose to work for a paradigm shift in my thinking so I can let go of the past and trust You with tomorrow. In Jesus' Name, Amen.
OUR FAVORITE THINGS:
Sometimes words are not enough. When someone you love is navigating hard seasons, it's natural to want to try to fix it. But when the pain is present and the heartache hasn't healed, it's hard to know how to love them best. We put together a new collection in our bookstore called "For a Hurting Friend" with resources to encourage her in the middle of whatever she is walking through. Click here to shop the collection.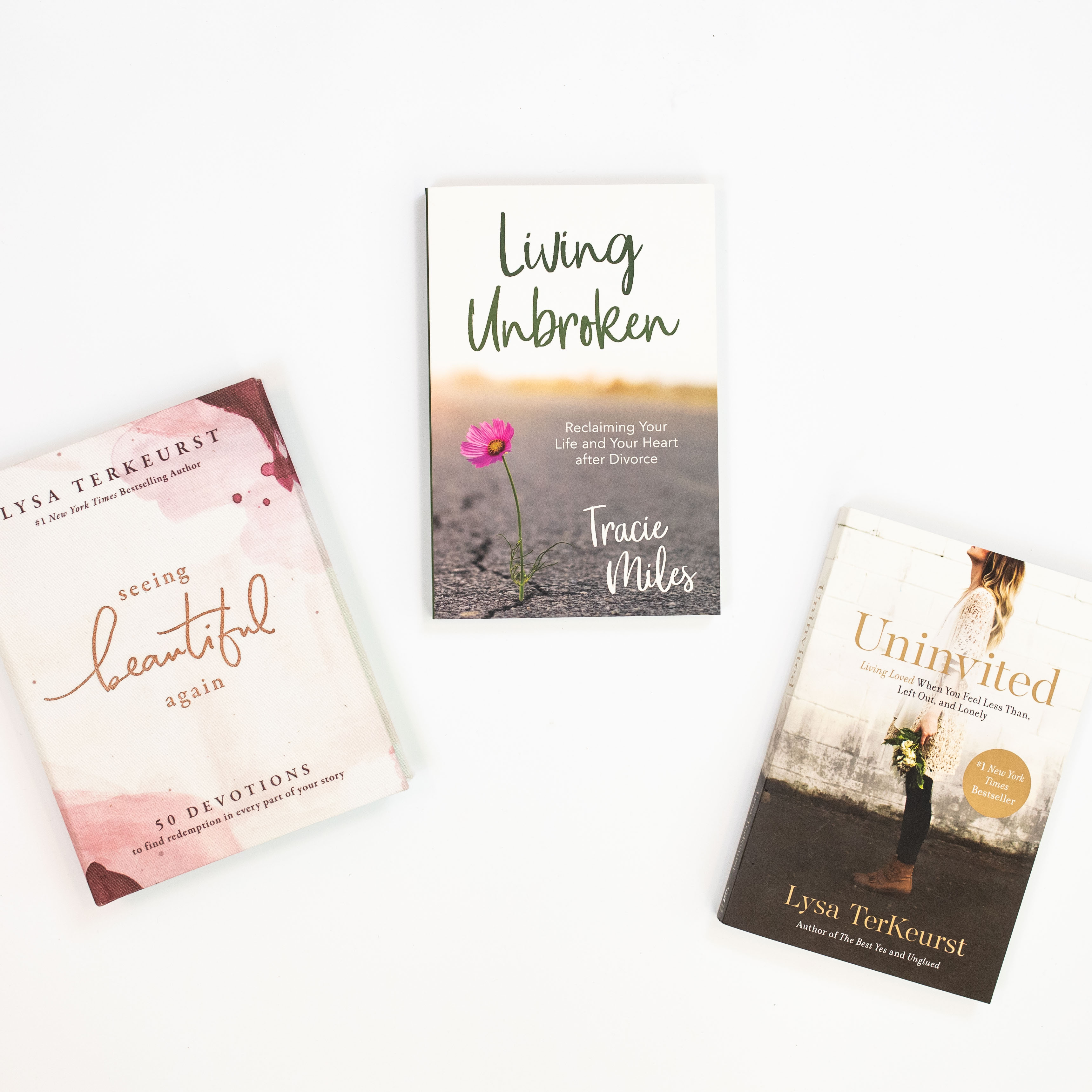 ENGAGE:
To enter to win a 3-pack bundle of Tracie's books and receive a free Living Unbroken Battle Plan Workbook, visit Tracie's blog at www.traciemiles.com.
FOR DEEPER STUDY:
Jeremiah 29:11, "'For I know the plans I have for you,' says the LORD. 'They are plans for good and not for disaster, to give you a future and a hope.'" (NLT)
What disappointment is holding you back from the life God has called you to? Write a short prayer in the comments surrendering that disappointment to God, and tell Him that you're ready to trust Him with what is yet to come.
© 2021 by Tracie Miles. All rights reserved.
Proverbs 31 Ministries
P.O. Box 3189
Matthews, NC 28106
www.Proverbs31.org