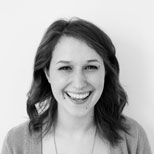 April 28, 2020
For When You Don't Feel or Look Victorious
MADI VINCENT
Lee en español
{News For You: We're in the research and content development phase for a new P31 initiative. It might have a different tone than Encouragement for Today. If you know someone who's ready to take the next step in her faith and would enjoy this devotion, please share it with her! Thanks for reading and hope you enjoy!}
QUESTION TO CONSIDER: How can I believe I'm victorious when I feel so defeated?
We used to say, "Vicki: 1, Cancer: 0" when my mom went into remission the first time. After that, she relapsed and went into remission again, so we'd say, "Vicki: 2, Cancer: 0." But then she relapsed a third time ... and this time, she didn't go into remission.
My mom passed away, and it looked like cancer had won.
It's been five years, and the scorecard that was once a rallying cry for my family has become a reminder of defeat. Death stings, cancer stings, and the thought of cancer having any amount of victory ... stings.
How can we stand in victory when pain and hardship around us are so evident?
When death does sting ...
When what the worship songs say doesn't feel true...
When stories of miraculous healing are also met with stories of horrendous loss ...?
When I look at the scoreboards around us - not just of my mom's battle, but the world's - we are getting beaten down. Life feels crushing. Tragedy, pain and hardship are everywhere. Plans we thought were secure suddenly crumble. Families are left with gaps once filled by loved ones, and the news each night feels heavy and unsolvable.
I'm not sure how we're supposed to claim victory when we're standing in what feels like defeat.
We see stories of worldly defeat even in Scripture, especially in the lives of Jesus' own disciples. It seems after seeing the greatest victory of all time - Christ literally defeating death - they'd be living a life of victory while walking out the commission to go and tell the glorious news. Yet, most of the disciples died as martyrs. The human in me thinks ... if this is what living from victory looks like, I'm not sure I want it.
Paul confirms life is hard in 2 Corinthians 4. He says we're afflicted, perplexed, persecuted and struck down. Jesus even says, "In this world you will have trouble" (John 16:33b, NIV). But neither of these verses ends without hope.
Paul meets each affliction with a promise that it will not take us out: "We are afflicted in every way, but not crushed; perplexed, but not driven to despair; persecuted, but not forsaken; struck down, but not destroyed" (2 Corinthians 4:8-9, ESV).
Jesus tells us to "take heart!" because we have victory through Him: "I have overcome the world" (John 16:33c, NIV).
In each moment of defeat, we still have hope. Even during the worst of my mom's cancer battle, there was hope. It didn't lie in the treatments or doctors - the hope was only ever in Christ.
If I look at my mom's battle from this side of eternity, it looks like cancer won. But if I choose to look at it from Jesus' perspective, I see hope, knowing He won the battle long before she was ever diagnosed with cancer. I can live with the hope of knowing my mom is spending eternity with Him.
It's complicated to understand this and even more complicated to live out. I want to tell you following Christ will be easy. That you won't experience tragedy or heartache. But I can't, because even Jesus doesn't tell you that.
"In this world you will have trouble," He said. This life will be difficult, and if we only consider what is happening on earth, we won't have any hope. Sometimes cancer will win ... for a moment. There will be heartache ... for a moment.
But this life you live? It's also over in just a moment. It might feel like we're losing, but sister, Jesus has the eternal victory. He's won the biggest battle: He defeated death. We'll always have momentary struggles, but we can live in the promise of eternal victory.
That battle you're facing? I know it's difficult. I know it feels impossible and heart-wrenching, but I also know from Jesus' perspective, it's finished; it's overcome. Consider believing Jesus' perspective and claiming a victory even when you don't feel or look victorious. If you do, I know you'll be able to walk today with more hope than yesterday. And tomorrow, you'll walk with even more hope than today.
VERSES TO CONSIDER:
• John 5:4
• Romans 8:31-39
• 1 Corinthians 15:55-57
• Colossians 2:15
• Revelation 1:18
• Hebrews 2:14
• Revelation 21:4
• Romans 6:9
• John 11:25
• Isaiah 25:8
TAKE IT FURTHER:
Do you ever hear or read a teaching that challenges you, but then find yourself asking, "Now what?" What do we do with the information we're given? How should it change or transform us? That's why we created, "Now What?" A Guide to Process and Apply Biblical Messages. This is your go-to guide for reflecting on what Scripture says about the messages you hear so you can see teachings turn to progress in your life. Click here to download this FREE resource!
LET'S CHAT:
Hey, girls! Want to connect with Madi Vincent, the author of today's Consider This devotion? Madi's talking on her Instagram Story today about having victory in Christ as well as answering your questions throughout the day. Pop over to say hi and interact with her! And let us know your thoughts about today's devotion in the comments section.
© 2020 by Madi Vincent. All rights reserved.
Proverbs 31 Ministries
630 Team Rd., Suite 100sdfsdfd
Matthews, NC 28105
www.Proverbs31.org