From The Heavens Devotional by Kevin Hartnett
We all have increasingly busy lives, and life in the "information age" only seems to pick up pace. Less frequent landline telephone calls and "snail mail" letters have given way to a daily barrage of texts and twitters. If we miss our e-mail for a day, the number of stacked-up messages looks like the arrival and departure board at the airport. Traffic rages around us daily, resulting in congestion and delays as everyone scrambles to live the "good life" filled with sports, concerts, church meetings, and family events. The kids need attention, the grandparents need attention, the bills need attention—the empty refrigerator, the car, the house, the yard, the garage, our clothes, our jobs, our bodies. Frequently we get to Wednesday of the work- or school week, and we'd swear it was Friday. Bedtime has never had so much appeal!
Our Lord understands. The gospel of Mark records that Jesus was so busy healing and teaching those who sought Him out that He didn't even have time to eat. His mother and brothers thought He was out of His mind. What did Jesus do? He pulled away. He withdrew when the Sun went down to be alone with His Father in prayer. Nighttime gives us a wonderful opportunity to do the same. Take a walk—or at least pull away from the daily grind—and have fellowship with your Maker, Savior, and Helper. If you can, go out beneath the Moon and stars. Think about how Jesus stared up at the very same ones as He prayed, and delight with Him in the discipline of solitude. He modeled its value for us in His own life on Earth. The same beautiful starry sky and gracious Father awaits us as did Him. Go experience them both.
Come to Me, all you who labor and are heavy laden, and I will give you rest. Take My yoke upon you and learn from Me, for I am gentle and lowly in heart, and you will find rest for your souls. For My yoke is easy and My burden is light. – Matthew 11:28–30
Order your own copy of The Heavens Devotional by Kevin Hartnett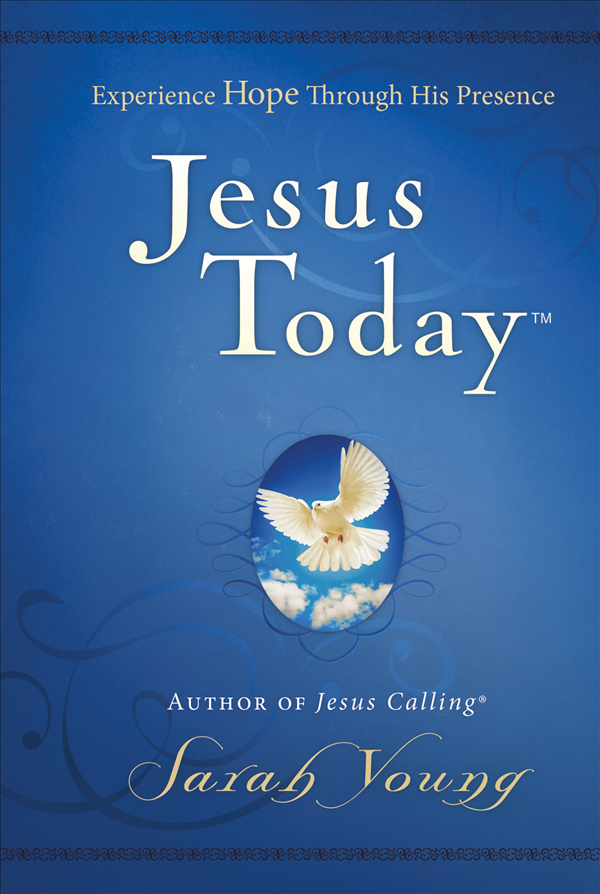 Experience Hope Through Jesus
Written in the same style as Jesus Calling®, Jesus Today™contains all-new devotions for a hope-filled walk with God. Born out of missionary Sarah Young's own trials, Jesus Today shows that hope shines brightest in adversity. Grow in grace, hear from God, and walk with Jesus Today.