From The Hope of Christmas by Jack Countryman
His Faithfulness
Let us hold fast the confession of our hope without wavering, for He who promised is faithful.
-Hebrews 10:23
In Hebrews 10:22, God invites us to "draw near" to Him with "a true heart in full assurance of faith." His invitation is grounded in the promise that He-our unchanging Lord-will always be faithful and that His love for us will absolutely never waver. We can therefore hold fast to the hope in our all-loving, all-powerful risen Lord, whose birth we celebrate this season. And may the hope that we have in Jesus Christ flavor our words and our actions so that others may see His grace and love and ask us about His faithfulness. May we have the opportunity this Christmas to share the story of Jesus' birth and the reasons for our hope in Him.
©Hope of Christmas 2012 Jack Countryman
Order your own copy of The Hope of Christmas by Jack Countryman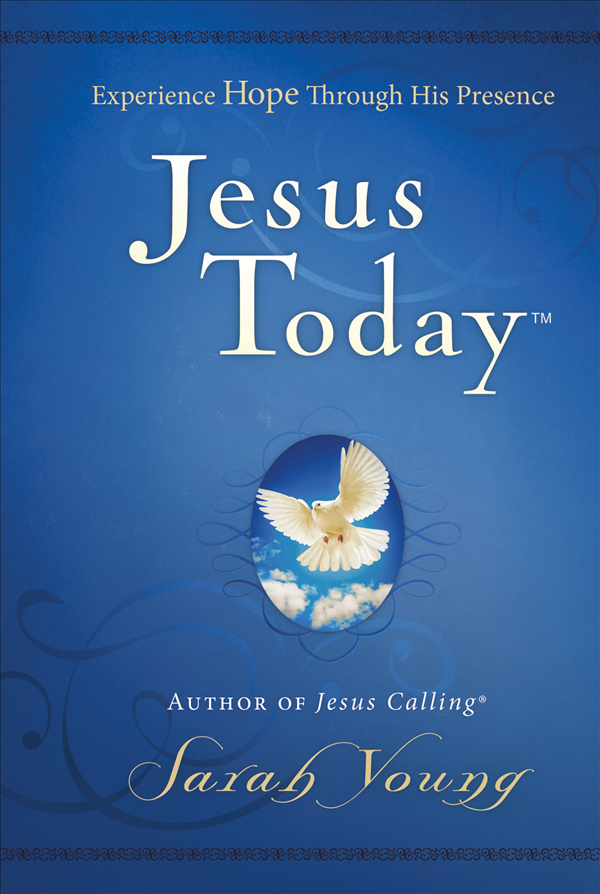 Experience Hope Through Jesus
Written in the same style as Jesus Calling®, Jesus Today™contains all-new devotions for a hope-filled walk with God. Born out of missionary Sarah Young's own trials, Jesus Today shows that hope shines brightest in adversity. Grow in grace, hear from God, and walk with Jesus Today.