From Hope for Each Day: Morning and Evening Devotions by Billy Graham
A Healing Word
"I have called you friends."
-John 15:15
Christ came into a world that had problems much like the ones we grapple with today. Life was short, disease was rampant, nations chafed under the heel of Roman rule, slavery was universal. Widows, orphans, the disabled, and the chronically ill had no social safety net to see them through the rough times.
To those people without the joy of living, Jesus said, "I have come that they may have life, and that they may have it more abundantly" (John 10:10). To those who bore sin's burden of guilt, He said, "Be of good cheer; your sins are forgiven you" (Matthew 9:2).
To the friendless He said, "No longer do I call you servants . . . but I have called you friends" (John 15:15). Jesus had a healing word for everyone.
On the surface, the world has changed radically since that first Christmas. But deep inside, our problems are the same-for they are problems of the heart. And Christ still comes to us to cleanse our guilt, give us hope for the future, and heal our hurts with His love.
©Hope for Each Day 2002, 2012 by Billy Graham
Order your own copy of Hope for Each Day: Morning and Evening Devotions by Billy Graham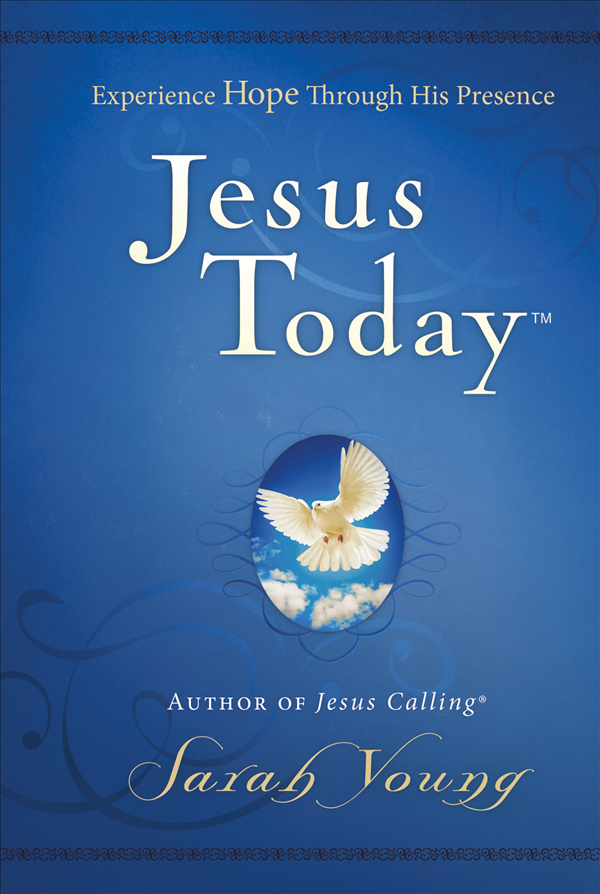 Experience Hope Through Jesus
Written in the same style as Jesus Calling®, Jesus Today™contains all-new devotions for a hope-filled walk with God. Born out of missionary Sarah Young's own trials, Jesus Today shows that hope shines brightest in adversity. Grow in grace, hear from God, and walk with Jesus Today.