From Jesus Lives by Sarah Young
HIS LOVE
The very name I use to address you—Beloved—proclaims how dearly I love you. I showed you the full extent of My Love by enduring humiliation, torture, and death for you. No greater love than this is possible, or even conceivable.
You have tucked into your memory many experiences of My unparalleled Love. I want you to dwell on these memories: Enjoy them over and over again! This practice will help convince your doubting heart that My extraordinary Love is really yours—every nanosecond of this life and throughout eternity.
When you abide in Me, you also abide in My Love, for I am Love. As you live close to Me—communing with Me more and more—My living Presence permeates your entire being. This empowers you to trust in My unfailing Love, secure in the salvation I won for you.
Order your own copy of Jesus Lives by Sarah Young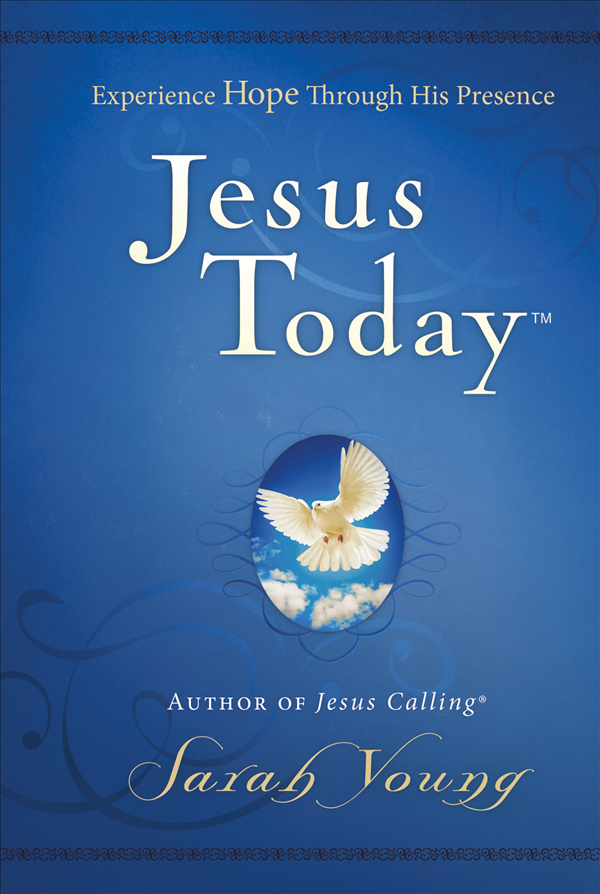 Experience Hope Through Jesus
Written in the same style as Jesus Calling®, Jesus Today™contains all-new devotions for a hope-filled walk with God. Born out of missionary Sarah Young's own trials, Jesus Today shows that hope shines brightest in adversity. Grow in grace, hear from God, and walk with Jesus Today.