From Jesus Calling by Sarah Young
THANK ME FOR THE GLORIOUS GIFT OF MY SPIRIT. This is like priming the pump of a well. As you bring Me the sacrifice of thanksgiving, regardless of your feelings, My Spirit is able to work more freely within you. This produces more thankfulness and more freedom, until you are overflowing with gratitude.
I shower blessings on you daily, but sometimes you don't perceive them. When your mind is stuck on a negative focus, you see neither Me nor My gifts. In faith, thank Me for whatever is preoccupying your mind. This will clear the blockage so that you can find Me.
2 Corinthians 5:5; 2 Corinthians 3:17; Psalm 50:14
Order your own copy of Jesus Calling by Sarah Young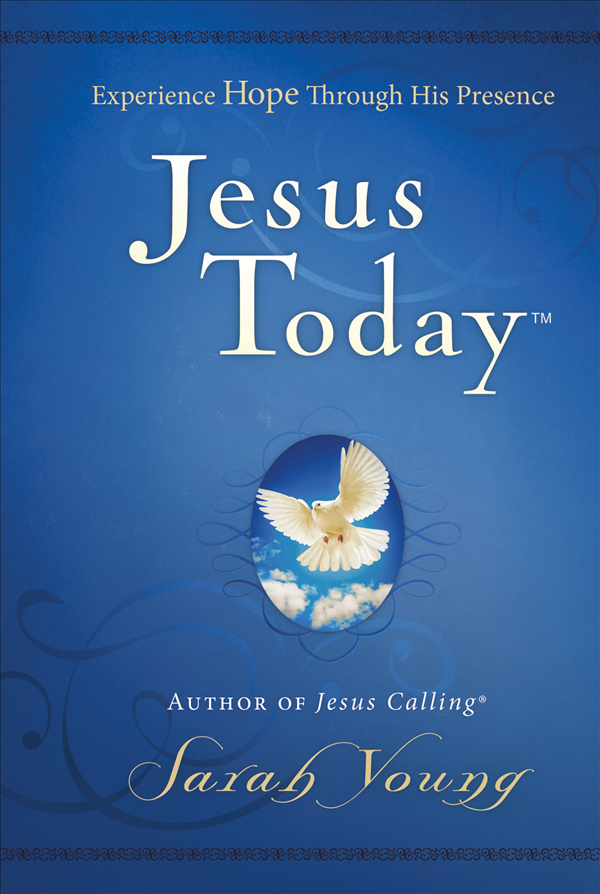 Experience Hope Through Jesus
Written in the same style as Jesus Calling®, Jesus Today™contains all-new devotions for a hope-filled walk with God. Born out of missionary Sarah Young's own trials, Jesus Today shows that hope shines brightest in adversity. Grow in grace, hear from God, and walk with Jesus Today.