Inspired You
by Marian Parsons
Discovering the Inspired You
Perhaps you're in that place, that same wallowing-in-self-pity place I was in a few years ago, or you're just churning through the daily routine of your life. You might be able to concede that you could have untapped creative talents or possibly some mad furniture refinishing skills, but you're too drained and uninspired at the end of the day to test them out. You go to bed feeling like it's a victory that your house doesn't look like it belongs on an episode of Hoarders. Well, it's time to get out of survival mode and start thriving.
Working on your home is a great way to unearth hidden abilities or rediscover ones that have gotten a little dusty while you raised your family or worked long hours in an office. God has given you talents for a reason—so you can feel fulfilled using them and then share them with others. Putting your gifts to good use will bring so much joy to your life, and that joy will be evident to your family and friends. It's hard to hide the immense satisfaction you can experience when you make a slipcover for the lumpy, faded recliner you inherited from you bachelor uncle. You'll ooze excitement over a headboard you made with big-girl tools all by yourself. (Oh yes.) And while you're experiencing that creative spark, the reward of a job well done, and the intense joy of a tidy space, you'll also be creating a beautiful and inviting space for you, your family, and all who enter your home as a big bonus. As God breathes new life into your heart, it will spill over into your home. And that's so much better than the instant gratification you'd get with a TV makeover.
© 2012 by Marian Parsons
Order your own copy of Inspired You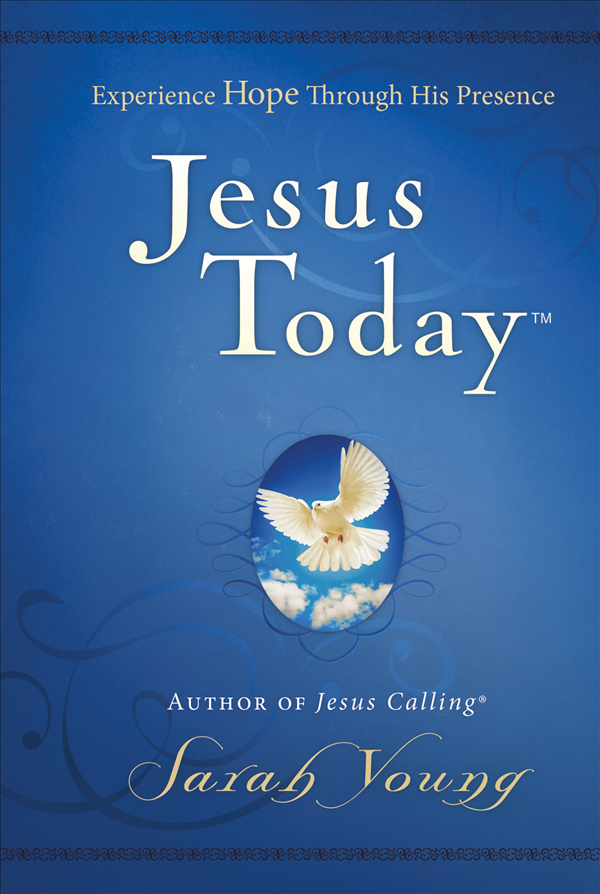 Experience Hope Through Jesus
Written in the same style as Jesus Calling®, Jesus Today™contains all-new devotions for a hope-filled walk with God. Born out of missionary Sarah Young's own trials, Jesus Today shows that hope shines brightest in adversity. Grow in grace, hear from God, and walk with Jesus Today.