From One Year Devotional Prayer Book, Vol. II
Be of the same mind toward one another. Do not set your mind on high things, but associate with the humble. Do not be wise in your own opinion. Repay no one evil for evil. Have regard for good things in the sight of all men. If it is possible, as much as depends on you, live peaceably with all men.
—Romans 12:16–18
Is the Cross of your Christianity offensive, or is your Christianity offensive to the Cross? There is a difference between sharing in the offense of the Cross and being offensive as a Christian. As we seek to follow Christ, we are going to be criticized. We will have enemies. When Jesus ministered to the least, the last, and the lost, He was criticized. The apostles had opposition everywhere they traveled. Jesus told His followers they could even expect to have enemies in their own family (Matthew 10:36).
Paul taught that believers are to "be of the same mind toward one another," meaning that they ought to live their lives together. It means sharing the burdens and blessings of everyday life, not just exchanging friendly smiles and handshakes at church. If we are not able to get along with each other, how are we going to treat our enemies the right way? We need to be humble like Jesus, willing to share life with ordinary people. Believers are called to live on a higher plane and not return evil for evil. This higher plane requires love, because naturally we want to fight back. This life of peace requires faith, believing God can right every wrong. Lastly, this life requires hope, knowing that God works all things together for good (Romans 8:28). Reach for the higher plane. Ask God to make your heart like Christ's-humble, loving, and peaceful.
©2010 by Thomas Nelson, Inc.
Order your own copy of One Year Devotional Prayer Book, Vol. II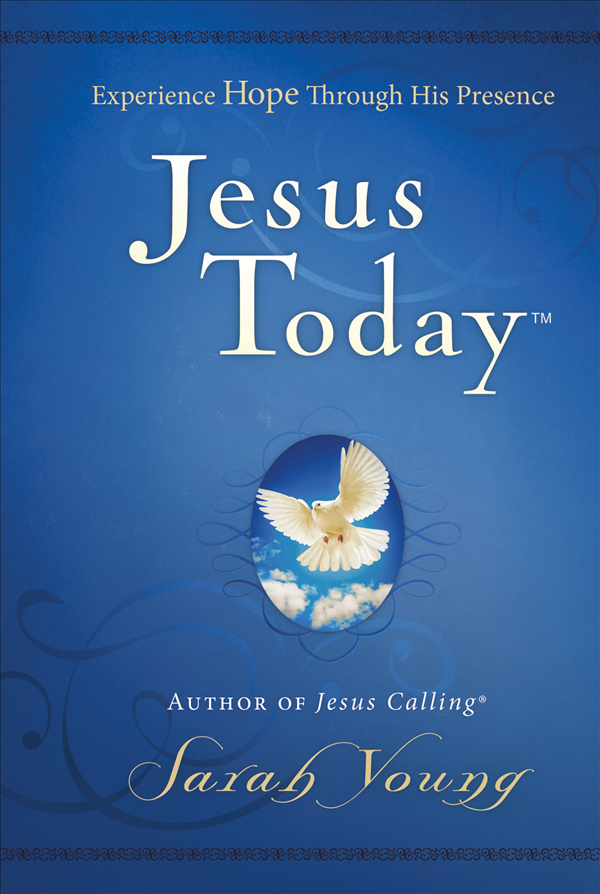 Experience Hope Through Jesus
Written in the same style as Jesus Calling®, Jesus Today™contains all-new devotions for a hope-filled walk with God. Born out of missionary Sarah Young's own trials, Jesus Today shows that hope shines brightest in adversity. Grow in grace, hear from God, and walk with Jesus Today.