From Grace Happens Here by Max Lucado
AN OASIS OF GRACE
The cross of Christ creates a new people, a people unhindered by skin color or family feud. A new citizenry based not on common ancestry or geography, but on a common Savior.
My friend Buckner Fanning experienced this firsthand.
He was a marine in World War II, stationed in Nagasaki three weeks after the dropping of the atomic bomb. Can you imagine a young American soldier amid the rubble and wreckage of the demolished city? Radiation-burned victims wandering the streets. Atomic fallout showering the city. Bodies burned to a casket black. Survivors shuffling through the streets, searching for family, food, and hope. The conquering soldier feeling not victory but grief for the suffering around him.
Instead of anger and revenge, Buckner found an oasis of grace. While patrolling the narrow streets, he came upon a sign that bore an English phrase: Methodist Church. He noted the location and resolved to return the next Sunday morning.
When he did, he entered a partially collapsed structure. Windows shattered. Walls buckled. The young marine stepped through the rubble, unsure how he would be received. Fifteen or so Japanese were setting up chairs and removing debris. When the uniformed American entered their midst, they stopped and turned. He knew only one word in Japanese. He heard it. Brother. "They welcomed me as a friend," Buckner relates, the power of the moment still resonating more than sixty years after the events. They offered him a seat. He opened his Bible and, not understanding the sermon, sat and observed. During Communion the worshippers brought him the elements. In that quiet moment the enmity of their nations and the hurt of the war were set aside as one Christian served another the body and blood of Christ.
—From Outlive Your Life
©2012 by Max Lucado
Order your own copy of Grace Happens Here by Max Lucado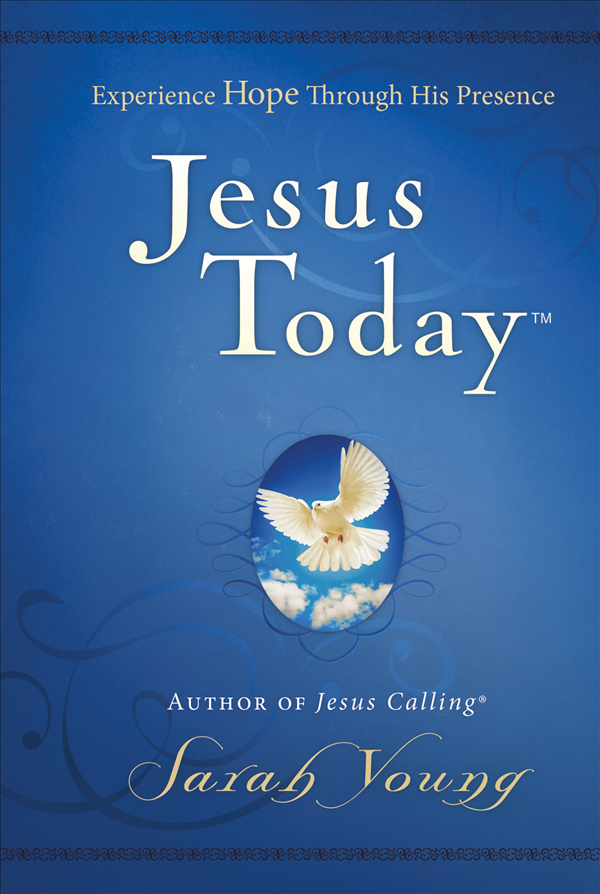 Experience Hope Through Jesus
Written in the same style as Jesus Calling®, Jesus Today™contains all-new devotions for a hope-filled walk with God. Born out of missionary Sarah Young's own trials, Jesus Today shows that hope shines brightest in adversity. Grow in grace, hear from God, and walk with Jesus Today.