September 24, 2020
Healing for the Heartbroken
TRACIE BRAYLOCK
Lee en español
"He heals the brokenhearted and binds up their wounds." Psalm 147:3 (NIV)
"Tracie, you're needed in O.R. 12."
I quickly turned and began walking down the long, cool hallway, approaching a role I deemed precious as an operating room nurse.
I scrubbed in for the procedure, entered the room with arms raised in the air and proceeded to dress in surgical attire. Then I waited for the surgeon to tell me what was needed.
"You can stand here, right next to me," he said.
Moving toward the operating table, I took my position on a step next to the surgeon. This space helped me get as close as possible for what I was there to do.
The surgeon then took my hand and placed it on the particular section of the heart that needed to be held so he could continue working.
Often, an open-heart surgery requires an additional hand to position and stabilize the heart so the surgeon can continue the delicate work of this procedure.
My position allowed me to witness the injury to the heart, the improvements made by the surgeon, and the intricacies woven into our physical being by our Creator.
Once the surgery was complete and the stitches were in place, you'd never know all the work that took place on the inside - the meticulous planning, the precise incisions, the definitive reconstruction - and whose hands were working on your behalf.
However, I pray you know whose hands are working on your heart and in your life - the Master Healer, Restorer, the One who knitted you together in your mother's womb.
God knows exactly what you're going through and what it'll take to restore your heart to proper working order.
In Psalm 147:3, we're reminded of this Truth: "He heals the brokenhearted and binds up their wounds."
Yes, the God of the universe cares about you. He sees the pain you're experiencing, and He cares about the condition of your heart.
When you begin to surrender, resting in His ability to do whatever work is necessary in you, you allow Him to heal your heart and fully mend and bind your wounds, until whatever you've been through is no longer apparent on the outside. And all the work on the inside begins to reflect His love, care and tenderness toward you for the rest of the world to see.
Place your heart in God's hands. Allow Him to reconstruct the brokenness and infuse joy into those damaged situations. God seeks to repair the injuries and fully restore function in every area of your life.
Heavenly Father, I surrender into Your hands all that is hurting in my life. You alone can repair my brokenness, bind up my wounds and revive Your intended design for me. Thank You for being my Healer and for showing me Your ever-present loving care. In Jesus' Name, Amen.
TRUTH FOR TODAY:
Psalm 34:18, "The LORD is close to the brokenhearted and saves those who are crushed in spirit." (NIV)
Psalm 139:13-16, "For you created my inmost being; you knit me together in my mother's womb. I praise you because I am fearfully and wonderfully made; your works are wonderful, I know that full well. My frame was not hidden from you when I was made in the secret place, when I was woven together in the depths of the earth. Your eyes saw my unformed body; all the days ordained for me were written in your book before one of them came to be." (NIV)
RELATED RESOURCES:
Do you want to make time for God, but aren't sure where to start? We created a guide to help you develop the habit of spending time in Scripture. The 21-Day Invitation: Steps to Reconnect with God uses these Encouragement for Today daily devotions with key verses and questions to help you process and pray through what you've learned. It includes tips on how to have consistent time connecting with God - plus a bonus guide on how to pray through Scripture. And the great thing is, it's never too late to start! Click here to download!
Know a friend who'd appreciate these devotions? Send her a text or an email so she can join you on the 21-Day Invitation! Sign up here to receive Encouragement for Today devotions daily. And maybe even a little hope that yes, God still cares for the brokenhearted.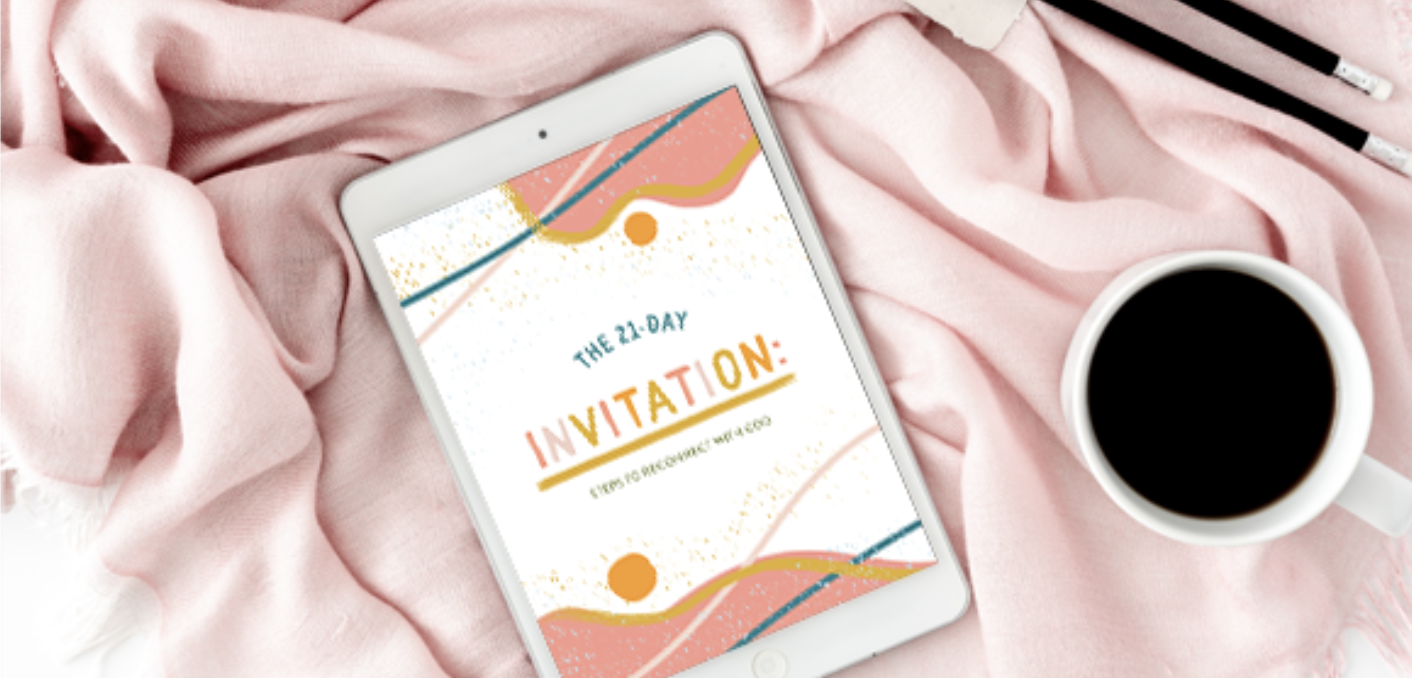 CONNECT:
Want to connect with today's devotion author, Tracie Braylock? Give her a follow on Instagram, and be encouraged by her inspiring posts!
REFLECT AND RESPOND:
What's an area of your life that's hurting, feels broken or causes you to suffer? Consider resting it in God's hands, trusting Him to bind up all your wounds and heal every injured area in your life.
Join the conversation! Let us know your thoughts today.
© 2020 by Tracie Braylock. All rights reserved.
Proverbs 31 Ministries
630 Team Rd., Suite 100sdfsdfd
Matthews, NC 28105
www.Proverbs31.org