From In God We Still Trust by Richard Lee
Son of God and Son of Man
The [signs] are written that you may believe that Jesus is the Christ, the Son of God, and that believing you may have a life in His name.
—John 20:31
Many people regard John's account of Jesus' life as the greatest and most powerful of the four Gospels. John sets forth Jesus in His deity for the specific purpose of bringing his readers to saving faith in Him and eternal life. John's gospel is topical, not primarily chronological, and it revolves around seven miracles and seven "I am" statements of Christ. Where the gospel of Luke presents Jesus and the Son of Man" in John we see Him as the Son of God.
In 1646, according to the university "Rules and Precepts," students entering Harvard University agreed that "the main end of his life and studies" was stated specifically in John 17:3—"This is eternal life, that they may know You, the only true God, and Jesus Christ whom You have sent." In those days, a Harvard education regarded knowing Christ as the "only foundation of all sound knowledge and learning."
Patriot's Prayer
Dear Jesus, Son of God, thank You for leaving Your throne in heaven to die on the cross as payment for my sins. Thank You for my salvation and for the promise of salvation for all who will believe.
Patriot's Promise
John 3:16 is the gospel message in its clearest and simplest form: "God so loved the world that He gave His only begotten Son, that whoever believes in Him should not perish but have everlasting life."
©In God We Still Trust 2012 by Dr. Richard G. Lee
Order your own copy of In God We Still Trust by Richard Lee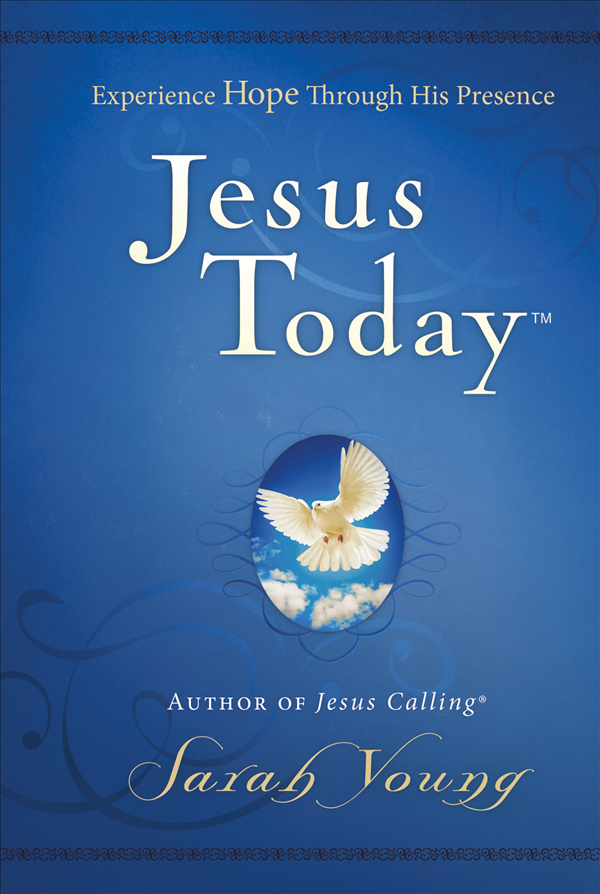 Experience Hope Through Jesus
Written in the same style as Jesus Calling®, Jesus Today™contains all-new devotions for a hope-filled walk with God. Born out of missionary Sarah Young's own trials, Jesus Today shows that hope shines brightest in adversity. Grow in grace, hear from God, and walk with Jesus Today.