From Sanctuary, by David Jeremiah
If God so loved us, we also ought to love one another. 1 John 4 :11
A famous psychiatrist once said, "Love, true love, is the medicine for our sick old world. If people can learn to give and receive love, they will usually recover from their physical and mental illnesses."
Before Christ, the concept of love was a love for the best. If something was deemed worthy of love, it was loved. Christ dying on the cross changed all that, for He offered a love for which we are completely unworthy. Christ revealed God's love. He lavished that holy love on people with no thought about whether they were worthy or not. Now when a Christian wants to know what real love is, he looks to the cross. Having experienced God's love while yet a sinner, and having been transformed by that great love, the Christian recognizes the people around him as the objects of God's love. They are love-starved, in need of the transforming power that only Christ's love can bring.
Jesus set an example by giving Himself totally in love, with no thought of receiving anything in return. We, as Christians, are called by God to reflect that love to our spouses, our families, and our world. And the more we reflect it, the more we give it away to others, the more we experience it in our own lives.
Order your own copy of Sanctuary, by David Jeremiah
Order your own copy of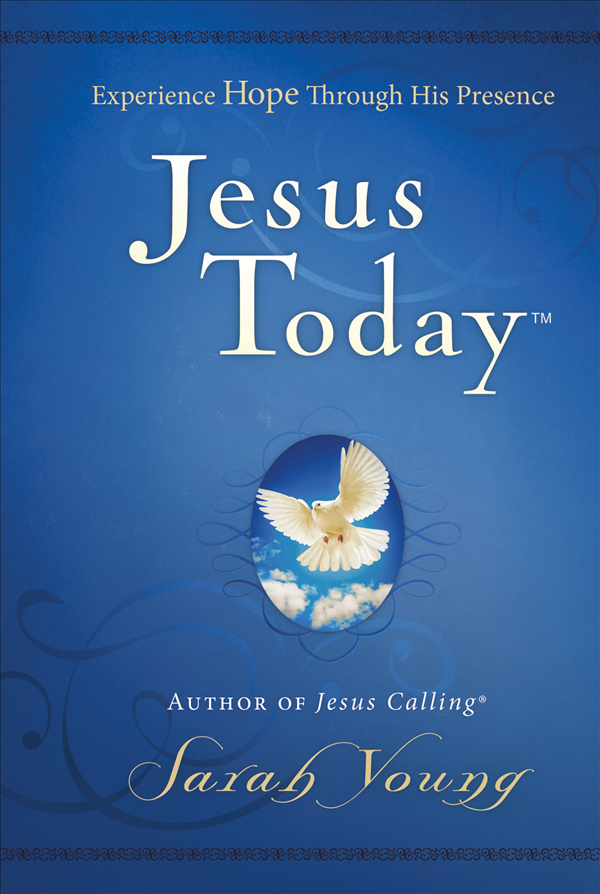 Experience Hope Through Jesus
Written in the same style as Jesus Calling®, Jesus Today™contains all-new devotions for a hope-filled walk with God. Born out of missionary Sarah Young's own trials, Jesus Today shows that hope shines brightest in adversity. Grow in grace, hear from God, and walk with Jesus Today.