From In God We Still Trust, by Dr. Richard Lee
Obeying God
We ought to obey God rather than men. – Acts 5:29
Perhaps surprisingly, New England ministers played a key role in rallying popular support for war against England. They pressed their congregations to overthrow King George because they believed that rebellion to tyrants was obedience to God. From many pulpits, ministers recruited troops and strengthened them for battle.
These church leaders knew that the Bible places great emphasis on due submission to civil authorities (Romans 13), but they noted that many passages approve resistance to ungodly authority (see Acts 5:29 above).
It is, therefore, no coincidence that one of watchwords of the American Revolution was "No King But King Jesus." Most of the patriots found in their faith and in God's Word the courage to risk their lives and properties in order to break the tyranny of an unjust human authority. According to their Christian worldview, obedience to God took precedence over loyalty to country or government: their primary allegiance was to the Lord Jesus Christ.
Patriot's Prayer
May seeking You, O God, be my top priority and the top priority of this nation. Following Christ's teachings means everything to me. Where I have failed, forgive me. When I falter, give me a nudge. If I grow weary, encourage me. Let me keep the ears of my heart open so I can hear You speak to me. And I pray these things
for my beloved country.
Patriot's Promise
"If you earnestly obey My commandments . . . then I will give you the rain for your land in its season" (Deuteronomy 11:13-14).
Order your own copy of In God We Still Trust, by Dr. Richard Lee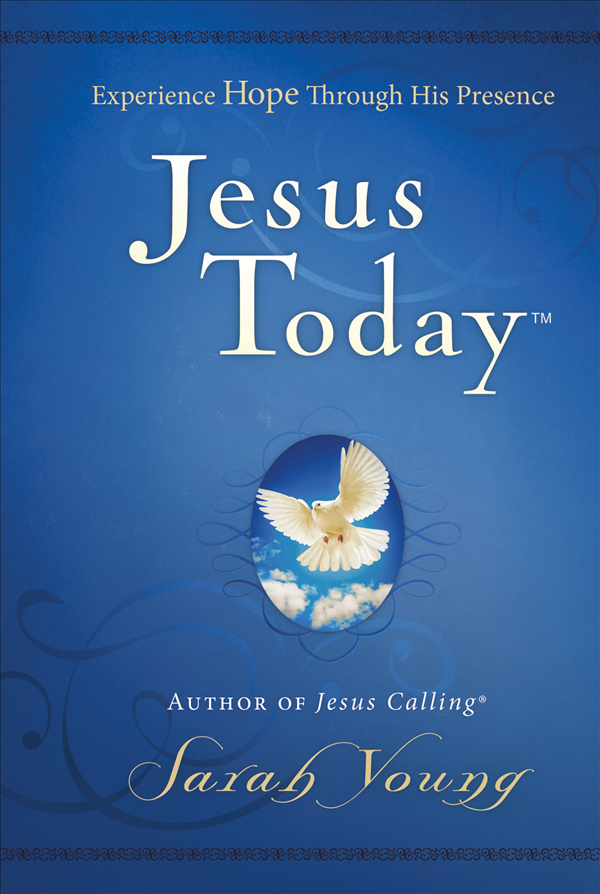 Experience Hope Through Jesus
Written in the same style as Jesus Calling®, Jesus Today™contains all-new devotions for a hope-filled walk with God. Born out of missionary Sarah Young's own trials, Jesus Today shows that hope shines brightest in adversity. Grow in grace, hear from God, and walk with Jesus Today.