From Hope for Each Day by Billy Graham
The Glory of God
"In My Father's house are many mansions. . . .I go to prepare a place for you."- John 14:2
There was once a little boy who was riding alone on a train, and the scenery was not too interesting. A woman sitting beside him asked, "Are you tired of the long ride?"
The boy smiled and said, "I'm a little tired, but I don't mind it much. You see, my father is going to meet me when I get there."
Sometimes we get tired of the burdens of life, but we know that Jesus Christ will meet us at the end of our life's journey-and that makes all the difference. Paul wrote, "Therefore we do not lose heart. . . . For the things which are seen are temporary, but the things which are not seen are eternal" (2 Corinthians 4:16-18). Knowing we will be with Christ forever far outweighs our burdens today! Keep your eyes on eternity!
Order your own copy of Hope for Each Day by Billy Graham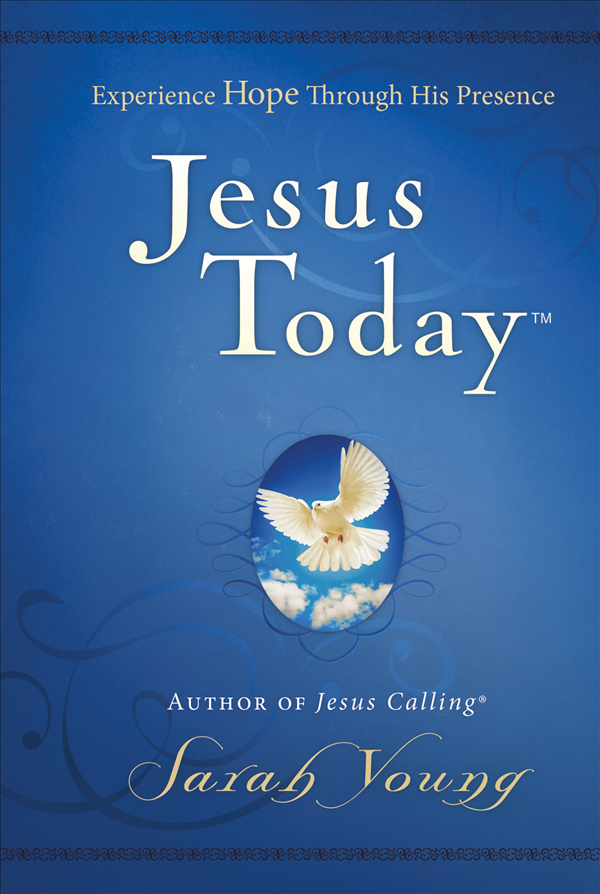 Experience Hope Through Jesus
Written in the same style as Jesus Calling®, Jesus Today™contains all-new devotions for a hope-filled walk with God. Born out of missionary Sarah Young's own trials, Jesus Today shows that hope shines brightest in adversity. Grow in grace, hear from God, and walk with Jesus Today.