From Jesus Calling® for Kids by Sarah Young
Holy Ground
"Do not come any closer," God said. "Take off your sandals, for the place where you are standing is holy ground."-Exodus 3:5
At the burning bush, Moses stood on holy ground and heard the very voice of God. And now I am asking you to step onto holy ground and listen to Me!
You don't need a miraculous bush. Just leave behind the cares of this world. For a little while, forget that list of things you're supposed to get done, and just be with Me. Don't let the world make you feel guilty for our time together. Don't listen to the lie that says you should be busy doing something more productive, something that matters. There is nothing that matters more than spending time with Me-your Lord and Savior. Block out all the noise of the world and be still in My Presence. When you do, you are standing on holy ground.
Read on Your Own:
Isaiah 9:6; Zechariah 9:9; Romans 8:15–16
Order your own copy of Jesus Calling® for Kids by Sarah Young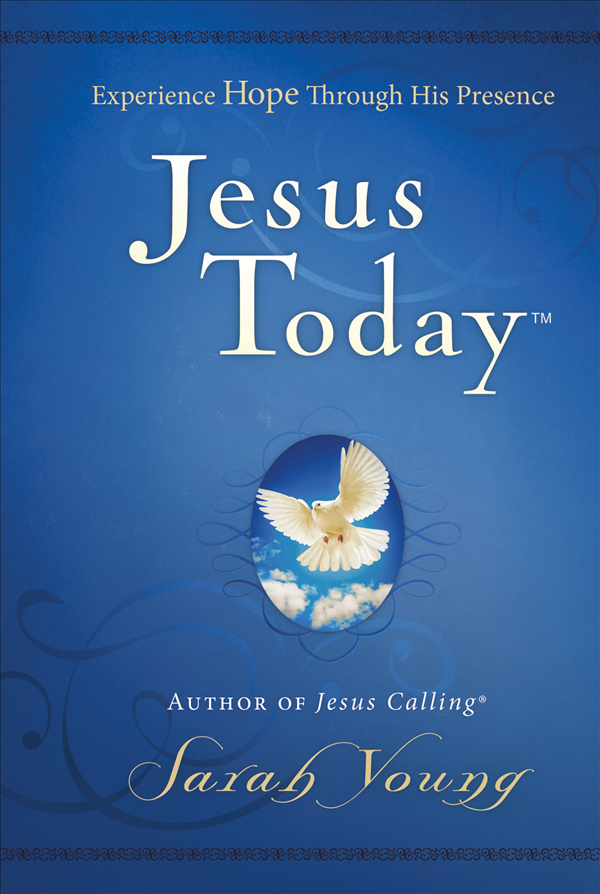 Experience Hope Through Jesus
Written in the same style as Jesus Calling®, Jesus Today™contains all-new devotions for a hope-filled walk with God. Born out of missionary Sarah Young's own trials, Jesus Today shows that hope shines brightest in adversity. Grow in grace, hear from God, and walk with Jesus Today.