From Life Lessons by Rick Tocquigny
Be joyful in hope, patient in affliction, faithful in prayer.
-Romans 12:12
Life is full of accidental lessons. Sue Lundgren, a young, athletic friend from Boulder, Colorado, suffered a very serious bicycle accident. With broken ribs, collarbone, and wrist, coupled with a fractured pelvis, Sue was hurting all over. The painful recovery process included many months of confinement in bed.
When the doctor had completed her work and was taking her leave, Sue asked, "Doctor, how long will I have to lie here helpless?"
"Oh, only one day at a time," was the positive answer.
The long-suffering patient was comforted not just for the moment, but at many times during the succeeding weeks as the thought, Only one day at a time, came back with its quieting influence.
Only one day . . .
What if we could teach our children to use each day more effectively with a new perspective on time? In rapid-fire world, can we teach our families, our communities, and the nation to be quick to listen and slow to anger? To look at only this day and our actions within it?
©2012 by Simple Truths
Order your own copy of Life Lessons by Rick Tocquigny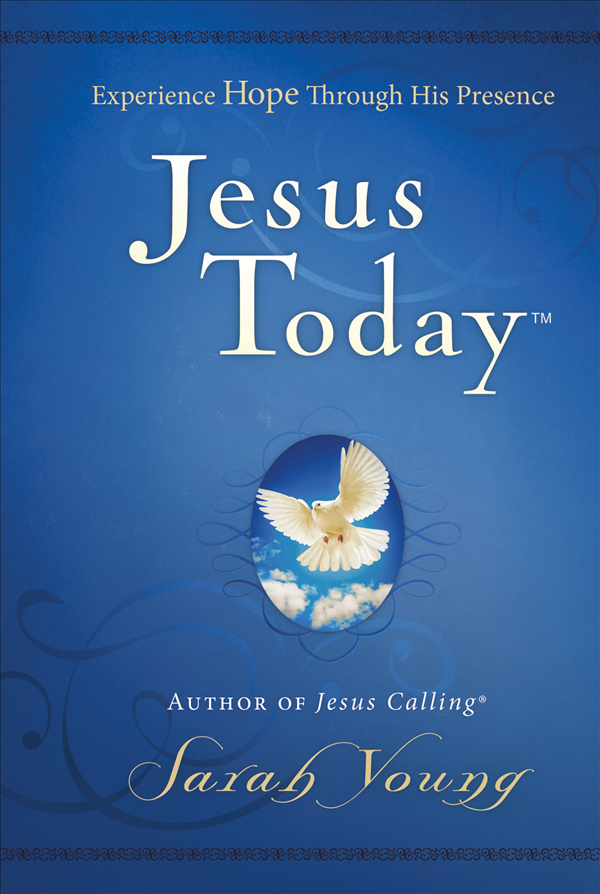 Experience Hope Through Jesus
Written in the same style as Jesus Calling®, Jesus Today™contains all-new devotions for a hope-filled walk with God. Born out of missionary Sarah Young's own trials, Jesus Today shows that hope shines brightest in adversity. Grow in grace, hear from God, and walk with Jesus Today.