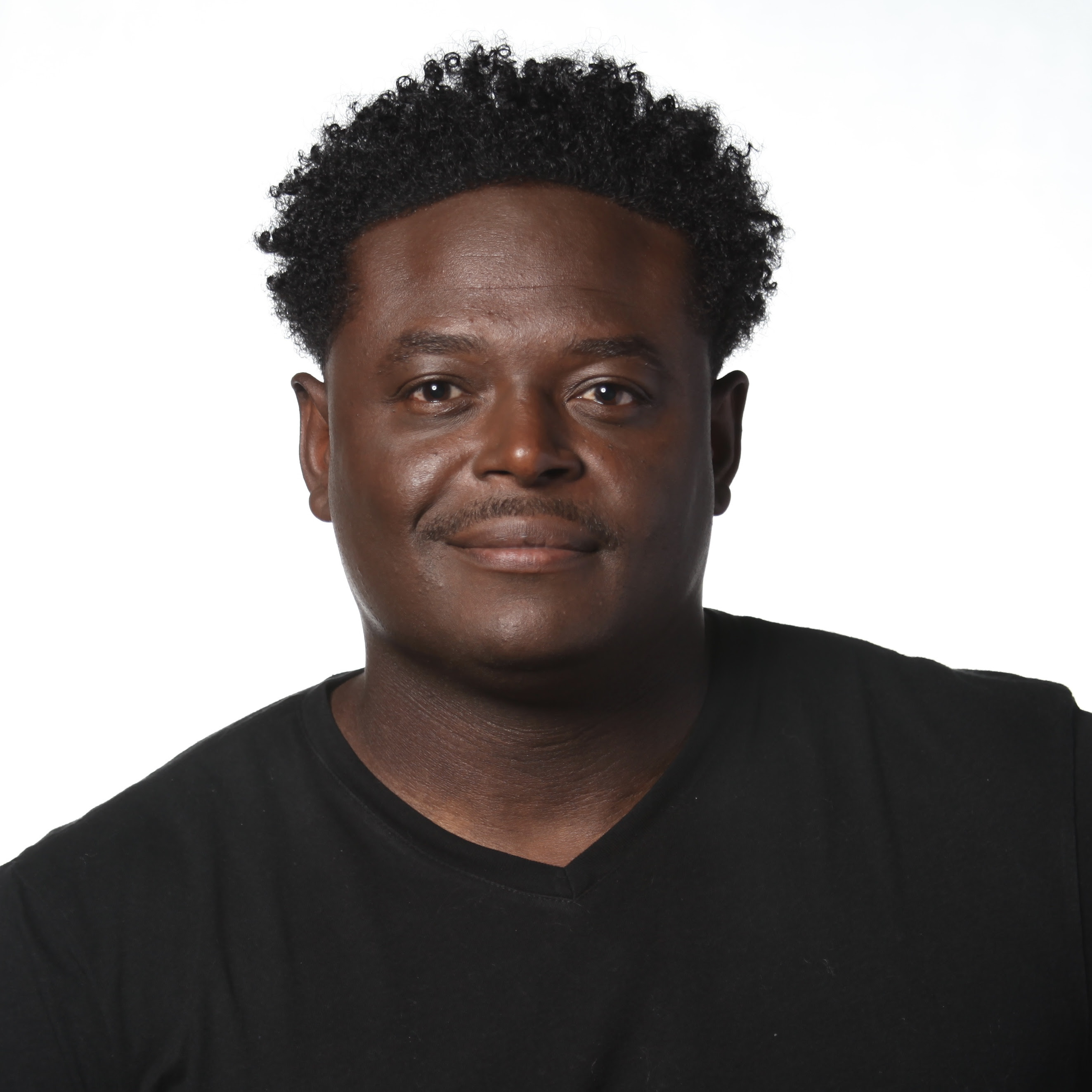 January 11, 2022
Our Father Is on His Way
DR. DERWIN L. GRAY
Lee en español
"Even before they call, I will answer; while they are still speaking, I will hear." Isaiah 65:24 (HCSB)
On June 17, 1996, a beautiful, brown-eyed girl came into my life when our daughter, Presley, was born. And then on August 22, 2000, our son, Jeremiah, was born.
"Daddy" is a powerful word. At its best, the word describes the man you look to for love, courage and wisdom. But many of us didn't receive that ideal from our earthly fathers. In fact, maybe some of us instead found hatred and fear in our earthly fathers.
So when I became a father, I felt a mixture of happiness and fear.
Would I be able to protect my children from this fallen world?
Would I be someone they run to or someone they run from?
When Jeremiah was about 3, he started having nightmares that would cause him to wake up crying. As his dad, I wanted to protect and comfort him. I wanted him to know he was safe in my arms.
A friend invited my family to stay at his cabin in the North Carolina mountains. My wife Vicki and I slept in the master bedroom while the kids slept in another room. Late one night, Jeremiah let out a terror-filled scream. Coming out of a deep sleep, I bounced out of my bed, sprinted to his room and held him in my arms. I reassured him, "Daddy is here. I've got you, son."
The sound of his cries compelled me to go into rescue mode. When my children cry, I hear them. I am on my way.
If this is true of me, an imperfect earthly father, it is enormously truer for our Father in heaven.
When we cry out to God as we're instructed to in the Lord's Prayer, which starts with "Our Father," we are not praying to a distant, uninvolved, abstract thing called "god." We are praying to the living God, our Father who "abound[s] in faithful love" (Psalm 86:15, CSB). We are crying out to a protective Daddy who is full of love, courage and wisdom.
And His answer is always, "Daddy is here. I've got you."
Our heavenly Father is not a deadbeat dad.
He is near. (Psalm 145:18; Psalm 34:18; James 4:8)
He is present. (Exodus 33:14; Psalm 138:7; Matthew 28:20)
His concern for us touches our biggest problems and smallest details. (1 Peter 5:7; Matthew 6:25-34; Philippians 4:6-7)
He hears our cries before we ever speak a word. (Psalm 34:17; 1 John 5:14-15; Isaiah 65:24)
"Even before they call, I will answer; while they are still speaking, I will hear." (Isaiah 65:24)
If your earthly father is someone who has caused you tremendous pain, I am so, so sorry. But please know today that, no matter what kind of men our earthly fathers are, our heavenly Father fills in all the gaps where our earthly fathers fail. Our heavenly Father is eagerly waiting for us to call to Him, waiting to come to our rescue.
When we cry out to our Father in prayer, we discover three things:
Prayer is the secret place where we find God waiting for us.
Prayer is the door we enter to discover God's heart of unending grace.
Prayer is the home we have always wanted, where we can crawl into our Father's lap and find our purpose.
Do you need to cry out to your Father today? Do you desperately desire rescue and His peaceful, protecting presence?
Daughter, He's already on the way.
Father, before I ever called Your name, You were already on the way. Your love and presence silence my fears. In Jesus' Name, Amen.
OUR FAVORITE THINGS
God, do You hear me? If we're honest, that's a sentiment we've all shared. We don't know what to pray for; we don't know the words to say, and sometimes it just feels like there's no one on the other side. Through the pages of his latest book - God, Do You Hear Me? - pastor and bestselling author Derwin Gray will journey with you in learning and living the prayer that God always answers: the Lord's Prayer. It will help you break through to a completely new and refreshing prayer life. Get your copy today!
ENGAGE
Connect with Dr. Derwin Gray on his website or on Instagram, Facebook or Twitter.
FOR DEEPER STUDY
Psalm 145:18, "The LORD is near to all who call on him, to all who call on him in truth." (ESV)
Psalm 34:17, "When the righteous cry for help, the LORD hears and delivers them out of all their troubles." (ESV)
Is it natural for you to think of God as your Father, or is it difficult? Why?
Take a moment and write a short prayer thanking God for being your loving, present Father.
© 2022 by Dr. Derwin L. Gray. All rights reserved.
Proverbs 31 Ministries
P.O. Box 3189
Matthews, NC 28106
www.Proverbs31.org