From Raising Your Kids to Love the Lord by Dave Stone
So here's my question for you: Are you a parent who just happens to be a Christian, or are you a Christian who just happens to be a parent? A Christian family doesn't magically and instantly appear because we wish it into existence. We have to be serious about the task of passing on our faith, about living the way God calls us to live- not just when others are looking, but all day, every day.
If you're like me, you're probably uncomfortably aware of inconsistencies in your parenting and pockets of hypocrisy in your personal life. You can't undo past mistakes; it's impossible to unscramble eggs. But remember Romans 8:1: "There is now no condemnation for those who are in Christ Jesus."
God is more concerned with your direction than He is your perfection.
He's looking for consistency and integrity. Not pretend religion but genuine faith and trust.
So if you're feeling the strain of your own imperfections, confess to God your inconsistencies, those moments of phoniness that have sent the wrong message to your children. Ask God to help you become authentic and genuinely sold out to Him. The world doesn't need chameleon parents who simply blend in with their surroundings. Your kids need to see you living what you believe.
None of us is perfect- far from it. But we can be genuine and maturing in our relationship with God. We can live our faith with integrity and authenticity. And we can pass that faith on to the next generation.
We can be people who love the Lord and live like it, no matter who is watching.
Order your own copy of Raising Your Kids to Love the Lord by Dave Stone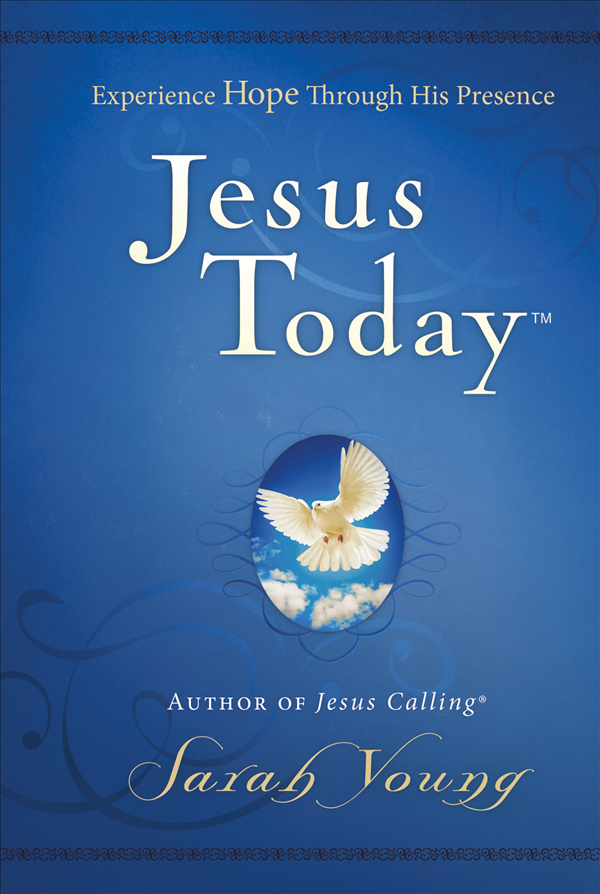 Experience Hope Through Jesus
Written in the same style as Jesus Calling®, Jesus Today™contains all-new devotions for a hope-filled walk with God. Born out of missionary Sarah Young's own trials, Jesus Today shows that hope shines brightest in adversity. Grow in grace, hear from God, and walk with Jesus Today.