From Good Morning, Lord by Sheila Walsh
Today I will find hope in you for the people I know who are lost.
When have you felt lost? Are you heavy hearted even now because someone you love is lost? Here is some good news for you: Jesus came to seek and save those who were lost, however they got lost (Luke 19:10)
Some of us, for instance, don't intend to be lost; we don't mean to become separated from the body of Christ. We just wander off for a while, seeing what is in another field, and suddenly it's dark and we can't find our way home. Jesus says, "I will go looking for this one when it starts to get dark, and I will carry him home."
Others of us feel that our lives are dropped and lost. One woman, who had a divorce dropped on her out of the blue, told me that it felt as if someone had cut the string that held her life together, and she fell and rolled under the sofa—and no one even noticed she was gone. The good news is that you are never lost to God. He knows exactly where you are. When no one else sees or cares, he does, and he will find you and help you begin a new life.
And then there are those of us who choose to walk away from God. Know that he is always waiting for us to come home. When we finally come back—and not necessarily because we miss him­–our heavenly Father will welcome us with quite a bash. Our Father waits and welcomes back into his arms each one who walks away.
Jesus' parables about the lost sheep, the lost coin, and the lost (or prodi­gal) son speak powerfully of the depth of the Father's love for us no matter whether we or someone we know intended to walk away, were dropped and lost, or turned from God in bold rebellion. And that truth about his unfailing love is very good news!
Order your own copy of Good Morning, Lord by Sheila Walsh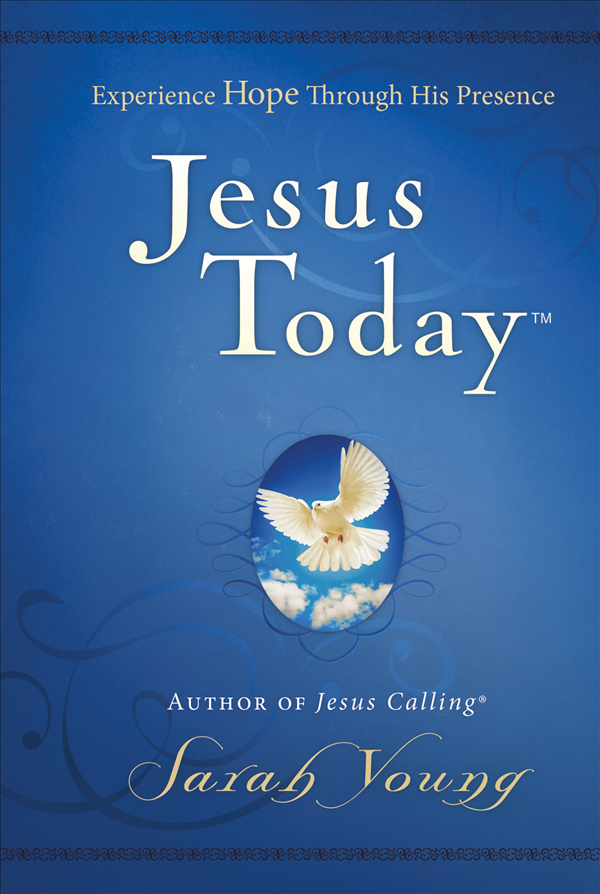 Experience Hope Through Jesus
Written in the same style as Jesus Calling®, Jesus Today™contains all-new devotions for a hope-filled walk with God. Born out of missionary Sarah Young's own trials, Jesus Today shows that hope shines brightest in adversity. Grow in grace, hear from God, and walk with Jesus Today.